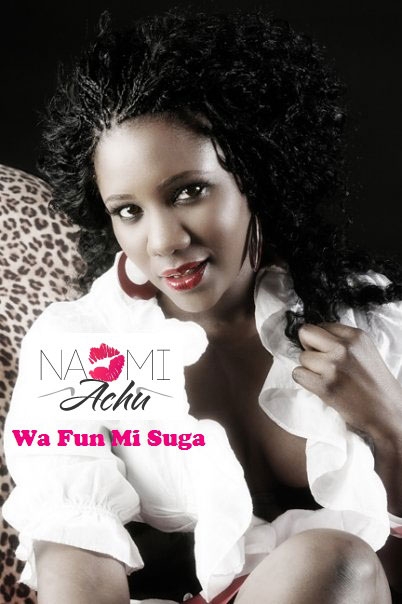 One thing is clear – Cameroon now breeds more hyper talented music performers than one can imagine. Another thing – the country's young people seem to possess the command baton in the art, making observers to conjecture a serious music revolution which may undoubtedly turn Cameroon into one of the world's song havens. If such becomes the case, a good number of prominent singers would sure take the credit, including USA-based Naomi Achu.

Naomi Achu has for some time now shown signs of mega stardom as she keeps amassing fame from fans in the USA, Europe and back in continent of origin, Africa. Perhaps what makes this artiste tick is simply her extra-ordinarily good singing and dancing performances. "She is one singer who likes what she's doing and is very serious about it," Sharon, a Naomi fans told TIPTOPSTARS Editor in Ohio the other day. She went on: "I've carefully watched her grow in the art and from what Naomi puts up, I think in the nearest future, she'll be competing with the long-time heroes and heroines of rap."

Just like Sharon, several other Naomi fans are excited about the release of her latest single – Wa Fun Mi Suga. Wa Fun Mi Suga (meaning Come and Give Me Sugar in Yuruba) saw the light of day last week. This is in prelude to the release of a much-awaited second album in 2013. In a bid to get her fans dancing to her tune, Naomi is set to thrill them at an up-coming party billed for Washington DC' Muse Lounge located at 717 16th Street.

According to notes prepared for the release of this single, Naomi plays the boys charmer in the song. The piece also unravels African pop culture's latest topics including a reference to the D'banj and Don Jazzy break up. Musically the beat, produced by Cheffy, is unconventional yet alluring and perfectly blends with Naomi's silvery voice and well-carved-out verses, says the notes.

Meanwhile Naomi's maiden album, Positive Energy, released last year earned the up-and-coming singer a huge following. A single, Alhadji released some months back enjoyed an immeasurably positive appraisal, placing the singer at elitist ranks on several international radio and television airspace. The artiste who has shared stage with prominent musicians such as DRC's Fally Ipupa and Nigeria's Timaya is a one-time World Music and Independent Film Festival's bests Blues/Pop award nominee. Furthermore, Alhadji held position number one on Afrotainment Channel's Top 10 show for several weeks. Naomi is a Cameroon Entertainment Award, CEA laureate in the best female artiste category. TIPTOPSTARS comes back with an exclusive interview with Naomi in subsequent updates. Watch out!