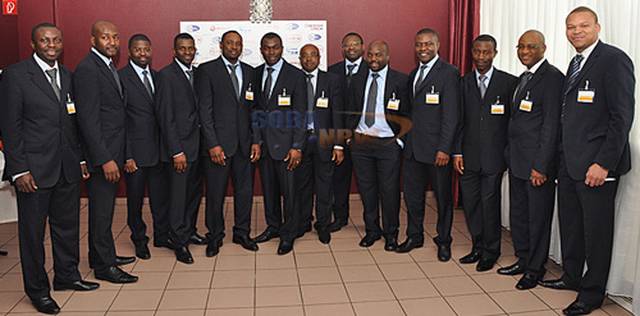 After Stuttgart, the German western city of Essen will host another Cameroonian cultural event. This time, "Paysans" (fond name for Cameroonians in the diaspora) will join the alumni of St. Joseph's College Sasse (SOBANS) based in Germany, under the banner of SOBA Foundation e.V., to celebrate their yearly convention and the 10th anniversary of the association. St. Joseph's College Sasse is one of the schools that pioneered denominational secondary education in Cameroon, west of the

Mungo.

The

SOBA

2012 Convention, reports say, will also bring together SOBANS from all over the world who will be meeting on Friday July 20 and Saturday July 21 for a set of content-rich activities.
According to a release sent to our newsroom, the SOBA 2012 Convention will span across five main areas – a forum for intellectual debate under the theme "Best Practices and Multipliers in Development: The Case of the Cameroonian Diaspora", sporting events, awards, cultural display and a convention gala.
With football as the main activity in sports, three encounters have been programmed on day two of the event. In the first match, Cameroonian kids will lock horns with their German counterparts. In a second game that promises to provide moments of great excitement, Cameroonian women will clash with women from host country Germany. Then, the men will produce fireworks in a third and last debacle that rounds off the sports phase of the SOBA event.
As the SOBANS gather to relax in music and dance on the night of July 21, there will be a display of glamour.

Prizes will be awarded during this phase of the event.
Prior to these activities, the Sasse boys will meet for their regular SOBA Nite. The night will be characterized by the Congress of SOBANS, Cameroonian traditional delicacies for savouring, traditional dances and a charity dinner. Sasse boys would meet to discuss sobanism, their commitment to their alma mater and their contribution to the development of Cameroon (

perhaps donation for development projects in Cameroon). Some star artist yet to be disclosed will grace the event with spectacular performances which organizers of the SOBA 2012 Convention say will not only hold the audience spellbound, but will also make this year's event an unforgettable moment in the life of the association.
Created in 1939 (10 years after CPC Bali, yet another secondary school of great reputation in Englsih-speaking Cameroon), Sasse College is found in Buea, South West region of Cameroon. It has consolidated its standard secondary and high school education status. The school is reputed for scoring high in the General Certificate of Education, GCE Examination.

It is also remembered and respected for having produced some of the best brains in Cameroon, west of the Mungo.
On a softer side of things, many Cameroonians are unaware that Sasse College trained its students in music, some of whom despite their position in society today, still find time to express this. Good examples are the CDC General Manager Henry Njalla Quan who is a fine singer and owns a band in Limbe. Some years back, Njalla created the Eboa Lotin Foundation to pay tribute to the fallen country music hero. For some time now, retired CRTV broadcaster Njomo Kevin has been running the Old-timers' Night where he displays his music talent. Njomo had even announced that he will be releasing an album. Occasionally, CRTV Production and Programmes Director and ex-student Robert Ekukole goes up the music stage and thrills audience. Ekukole possesses an admirable voice and sings with a lot of passion. Mention can also be made of Jacob Nguni of the rokafil Jazz who sang alongside Prince Nico Mbarga in the famous timeless and universal "Sweet Mother". Examples abound .TIPTOPSTARS will come back to the Sasse 2012 Convention in our subsequent updates.