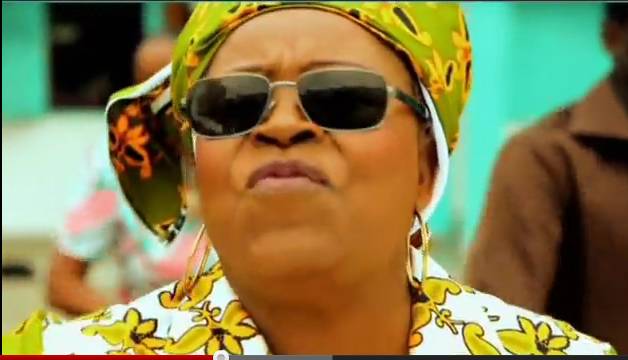 Gabonese star singer Patience Debany will be staging a befitting performance at the Cameroon Entertainment Awards-organized prize-handing event slated for July 28, 2012 in Washington DC, USA. The confirmation was made few days ago by CEA Executive Producers Maybelle Boma and Anne Etape. Both girls have been speaking with Debany's manager in New York and according to him, everything is in place to have the artiste hit the CEA music stage come July 28. Patience Debany is also due to assume her prestigious position as "Mother of the CEA Awards".

It is an uncontested assertion that the love and admiration Cameroonians have shown for Patience Debany is exceptional and has not commonly happened to others of late. The singer has created a record of fame in Cameroon that will not be beaten so soon. No sooner had On Vous Connait, her hit track reached Cameroon, than it sent the entire country on a chanting spree. For once we witnessed a Cameroon that had everyone chanting the same song at the same time.

It was such a great honor that Debany's On Vous Connait became a unifying piece of art work in Cameroon. Cameroon will forever remember such singing prowess and the positive impact this created on their music minds.

As if that were not enough, Debany used her fame in a genuine manner by extending a humanitarian hand to the needy - her timely involvement in the challenging fight against Malaria which is one of Africa's most dreaded killer diseases. Her influence as a renowned artiste and social mobilizer will definitely go a long way to reducing malaria incidence on the continent.

We also praise her for putting hands on deck with Cameroonian superstar and football icon Samuel Eto'o to put smiles on the faces of the less privileged. The African children you are helping today are the stars of tomorrow and you would have contributed enormously in moulding them.

Debany has also been a great inspiration to countless young girls in Cameroon, especially those who desire to be great singers like her. Many of them have been making efforts towards that and will always have you as their role model.

Her invitation to CEA falls within the framework of good neighbourly and diplomatic ties between Cameroon and Gabon, which CEA also seeks to promote. We will be reporting on the potential participation of other renowned artistes throughout this month.