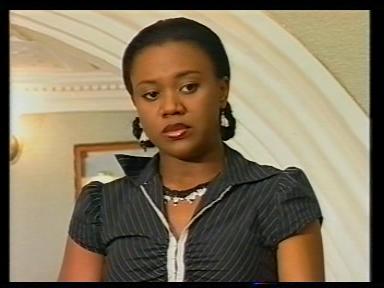 Nollywood star Stella Damasus is supposed to have arrived Cameroon. The Nigerian actress of great repute was programmed to be on board one of the flights from her country that was expected at the Douala International Airport yesterday. Stella will be in Cameroon on the invitation of Splash Networks International, one of the pioneer film houses in English-speaking Cameroon.
According to Splash Network CEO, Cyril Akonteh, the popular Nollywood actress will be accompanied on her maiden visit to Cameroon by her manager Bunmi Ayeni. In an announcement over the Cameroon Film Industry (CFI) yahoo medium, Akonteh told filmmakers that their Nigerian counterpart will be here to foster a constructive partnership between her and Splash Network International with a broader vision of building a strong and reputable Cameroonian film landscape. ''In fact Stella is willing to invest a lot, financially, morally and materially in developing the entertainment industry in Cameroon,'' Akonteh said.
On the sidelines of her two-day rencontre with showbiz kingmakers, the CEO of Stella Damaus Archives (SDA) will undertake a health visit to the Douala Reference Hospital where the actress will donate items on behalf of Splash Network International to cancer patients. The move falls in line with a newfound common front to combat cancer in Africa launched by Splash Networks International and SDA. ''…we intend to give hope to cancer victims, survivors and their families,'' Akonteh explained.
Before the Nigerian star returns home, Stella will visit one of Buea's renowned schools, St Therese International Primary School where TIPTOPSTARS understands there is already an uncontrollable anxiety.
It is the first time Stella is visiting Cameroon. She is one among scores of Nollywood stars who have in the country to either lay ground works for partnership or feature in Cameroonian productions. Some of the include Patience Ozokwo, Nonso Diobi, Pete Eneh, Charles Awurum, Emeka Ike, Tonto Dike, Jim Iyke, Emmanuel Franz, Nkem Owoh (Ukwa), Sam Loko Efe, etc.
Meantime, Splash Networks International has gone into the annals as the first film outfit to fly in Nollywood stars who starred in Peace Offering in 2003. Other popular Cameroon-Nigeria co-productions are Before the Sunrise, The Blues Kingdom, Land of Shadows, Royal Destiny, Wendy and Sacrament.