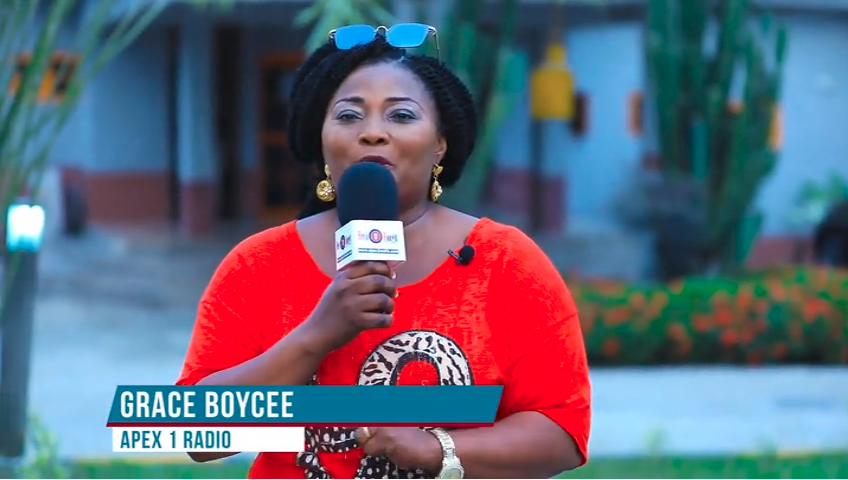 Clabar has been an Apex 1 Radio State in Nigeria, since the creation of the station in 2015. This is largely thanks to the General Manager, Gracee Boycee, who hails from there. Recently, the station has been officially planted in Calabar with the putting in place of a young team. This team, run by Blessing Lovette (bilingual broadcaster - speaks English and French), will lead the aspirations of the scores of Apex 1 Radio listeners in the State, ensuring that Calabar is adequately covered.
Apex 1 Radio Calabar is turning into a reality after a working visit of the General Manager to Calabar, which lasted for six weeks. During this time, Gracee Boycee communed with fans of the station and other stakeholders. A televised show was recorded in the process. Guests on it expressed their excitement meeting the GM and confessed their undiluted love for Apex 1 Radio.
Before now, Calabar was attached to Apex 1 Radio via "Life Happens", a weekly show that touches every aspect of life, run by Boycee herself. For the time the Sunday show has lasted, a reasonable number of Calabar fans have been amazingly active on it. "It's our show, we love and will promote it to the fullest," one of them had told Apex 1 Radio.
It should be noted that the presence of Apex 1 Radio in Nigeria stepped up from early 2018, when "Afro-Ethics", run by Ayo Akinuli, another son of the soil began. Thanks to the weekly show that presents Africa in all its facets, top-rated Nigeria entertainers and politicians have been interviewed on Apex 1 Radio.