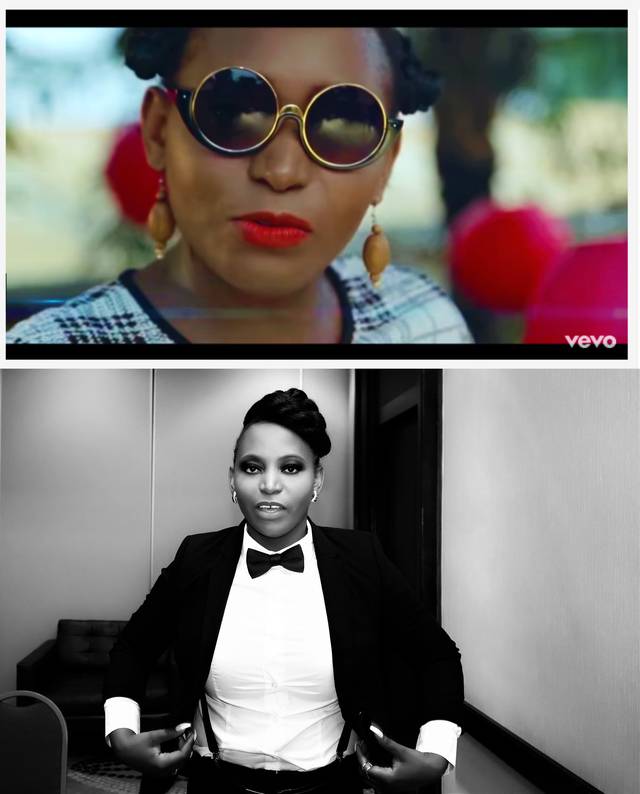 Every element in music considered, Myra Maimoh's Uniq is unique! It would take just a brief stay in the music market for products to get faded nowadays, for the mere fact that their flow is regular. But Uniq's tendency is undoubtedly the one that sticks on much longer. Reason: the six-track album is so sumptuously packaged to hold the attention of its consumer firmly.

"Since it was released, I have had to catch myself listening to songs on Uniq endlessly," Sylvia, a Cameroonian music lover based in Columbus Ohio, USA confessed to TIPTOPSTARS. "Myra Maimoh is a great singer, a good vocalist plus her songs are so melodiously beautiful," she told us further.

To Andin, yet another Cameroonian who resides in the city of Columbus, the messages embedded in afro soul artist's songs are unbeatably great. "When I listen to Beau Parleur, it confirms what I usually tell my friends about appearance and reality, in fact that track speaks to me and I love it," she explained. Andin went on: "I No Go Tire encourages me to work hard in my school work and I have inculcated the habit of listening to it before I go to school or work," she revealed.

Speaking to Apex 1 Radio recently, Myra Maimoh explained that it took her and her team about one year to complete the album. "And this is because we would work and halt," she told Apex Snapshot.

The 'proud Banso girl' (as Myra refers to herself) explained that she had initially wanted to load the album with eleven or twelve songs, but later thought otherwise. "After all, the most important thing is to have salient messages sent across and I think we achieved that in the six songs," she said.

In the messages, the artist succeeds in healing and encouraging the world with positive thoughts and lessons. But Myra thinks that the conversation is not over. "I'm calling on my fans and everyone to join me on social media let's continue talking about these things of life and how we can fix things to make the world a better place to live in,"

Mixed and mastered at M1 Studio in Molyko Buea by Emil Ngumbah, Uniq also features Achalle, of blessed memory (A No Go Tire). The other songs in the album On Va Danser, Feh Vitavivi, Uniq, Beau Parleur and Faraway. So far, only A No Go Tire and On Va Danser have videos. "Another video will be coming pretty soon," the artist announced on the radio show. The tracks are available on iTunes and Amazon.

Born in Bamenda, North West region of Cameroon (in Central Africa), Myra Maimoh she grew up in an average Christian family home with her parents and siblings. "My mother is my greatest musical influence," she would say all the time. "She loves African blues, Country and traditional African music and this has influenced me a great deal." Myra grew up with artists such as Skeeter Davies, James Brown, Ella Fitzgerald, Louis Armstrong.

iTunes: https://itunes.apple.com/us/album/uniq-ep/id1131696558?app=music&;ign-mpt=uo%3D4

Amazon: https://www.amazon.com/Uniq-Myra-Maimoh/dp/B01I2M0G4W/ref=sr_1_2?s=dmusic&;ie=UTF8&qid=1471095938&sr=1-2-mp3-albums-bar-strip-0&keywords=Myra+Maimoh

Spotify: https://play.spotify.com/album/2WvbIkETMF3zNtWmByHNmI?play=true&;utm_source=open.spotify.com&utm_medium=open

Website: http://www.myramaimoh.com/#!shop/oz7bi


Contacts:

Facebook: Myra Maimoh World

Instagram: @myramaimoh

Twitter: @myramaimoh

Site: www.myramaimoh.com

Email: This e-mail address is being protected from spambots. You need JavaScript enabled to view it "> This e-mail address is being protected from spambots. You need JavaScript enabled to view it