News /
Latest /
Monday, 05 September 2016 14:33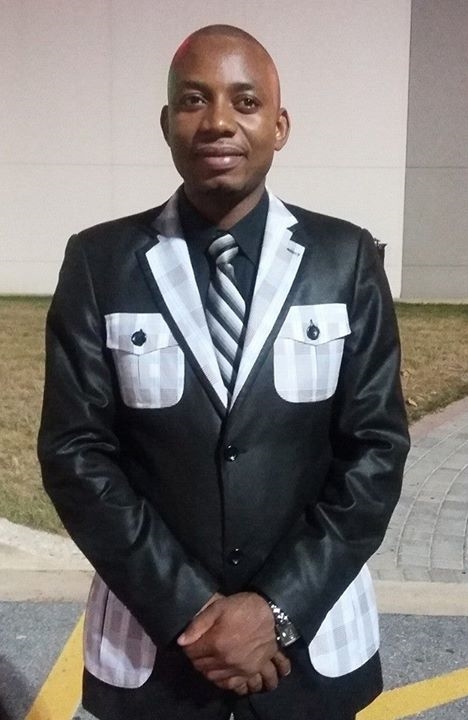 When he is officially commissioned into office, Moh Tita Pale aka Don Pale, will for the next two years, carry the aspirations of Cameroonian actors based in the USA to fruition. The Maryland-based actor and one of the pioneers of the new film movement in Cameroon rose to the prestigious position of President of the USA branch of the National Actors' Guild of Cameroon yesterday, September 4, 2016.

Don Pale secured a comfortable majority over Koti Aloysius at the elections that introduced a new mandate for NAGCAM-USA. "I'm quite honoured to have been elected to this position of leadership and glad with the confidence bestowed on me," the new NAGCAM-USA boss told TIPTOPSTARS, soon after results of the elections were declared. "I'd love to extend my gratitude to everyone who voted for me and even those who did not and I pledge to be truly serviceable to the guild," Don Pale went on.

Speaking further to TIPTOPSTARS, the new guild president explained that he will encourage open debate on issues that must be put in order to enable NAGCAM-USA achieve its goals. "But for these goals to be attained, we will need a united guild and this can only thrive on an inclusion approach. Consequently, we would open the doors of the guild and Cameroonians in the USA who are not yet part of it to step in," Don Pale explained.

While residing in Bamenda, Moh Tita Pale signed into the film industry in 2004. When the actor relocated to Yaounde, Cameroon's political capital, he worked with JEDIDA Pictures in some of the outfit's slots projected on CRTV. Don did stage performances with the God-given Idiots theatre troup of the University of Yaounde I.

Upon relocation to the United States, Don became a founding member of the Cameroon Film Industry, CFI after he did same with the Yaounde-Cameroon chapter of the organization.

The young actor, known for his intellectual resourcefulness and interesting eloquence, has featured in eight movies so far. "With this background, I hope to pilot NAGCAM-USA to the apex, yet I'm going to to count on the continuous support and collaboration of members whom I'm urging to bury their hatchets and start speaking the same language," he said.

Other members of the new NAGCAM-USA bureau are Ryan Atem (doubling as comedian) as Vice President, Nwana Beatrice as Secretary, Bih Nathalie as Financial Secretary and Treasurer, Crystal Beauty (doubling as TV show host) and Ntube McBright Powel aka B1 as Public Relations Officers, Bernadette Keyi as Social Secretary .

Don Pale takes over from Terence Neville Limona aka T-Boy.

Meantime, NAGCAM-USA was created over two years ago as a remnant of CFI-USA (subsequently suppressed to give room for guilds) with Mat Atugon as pioneer caretaker president. It is the only existing branch in the diaspora and has for the time of its existence, functioned without an adopted constitution.



Last Updated on Monday, 05 September 2016 14:40