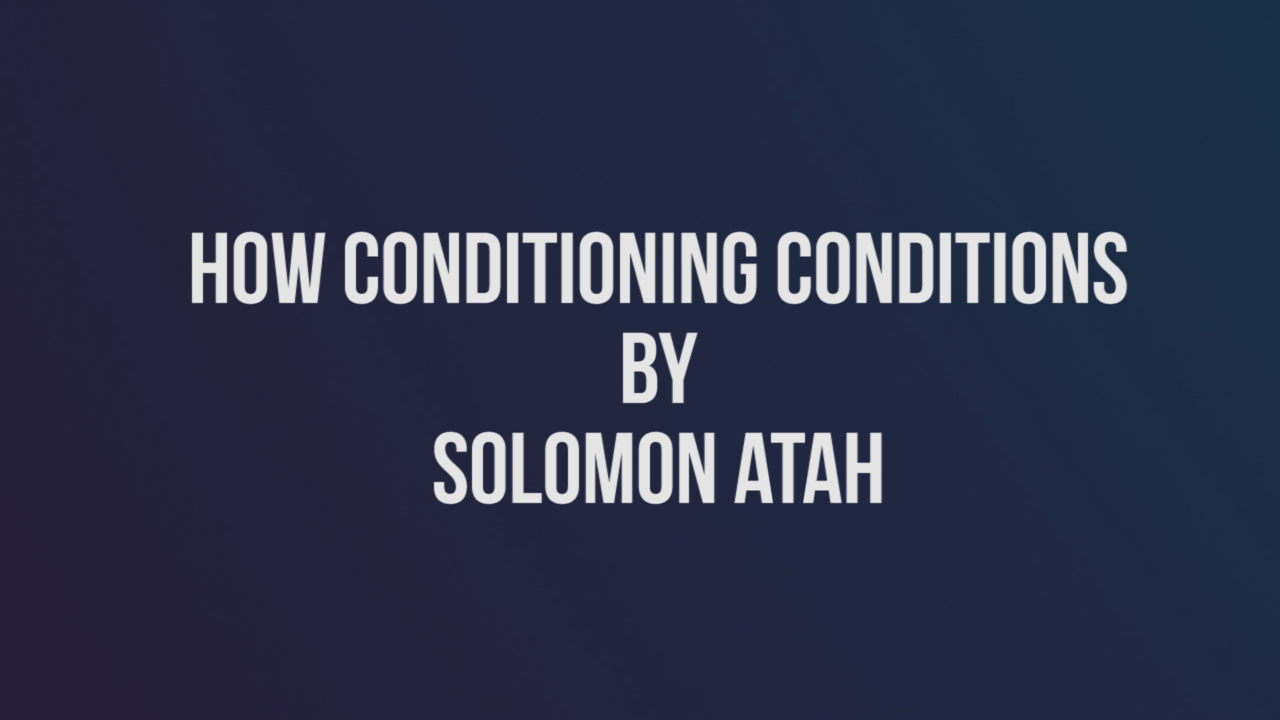 It's fair to say that where one is born becomes the starting point in shaping our world view. Those born in urban spaces are generally open to various ways of gaining knowledge and skills to "get ahead"compared to those who are from rural areas. This does not mean that people from the rural areas can't dwell with urbanism or become urban dwellers themselves. This piece only looks at those in rural areas since it defines a large section of our populations in Africa.
Note that those in the rural parts of our continent sometimes migrate to urban areas. Here too they have to grapple with their new environment; cope with new information from this strange environment while trying to succeed in their venture. The speed with which they succeed depends on how quickly they are able to unlearn some of their earlier "conditioning" that they have lived through, which continue to define their lives into the future.
In most of Africa where the word "entrepreneur" could be as strange as cheese is to some, their immediate environment and the way they relate to it becomes the only defining panels on which they can write their own experiences of how to succeed. "Conditioning" as it is used hereis how anyone with these rural experiences has been limited by their surroundings and their ability to gather, organize and use knowledge is limited as well. This has nothing to do with inherent entrepreneurial spirit – their ambitions and traits acquired when exposed to new and thriving environments in an urban setting.
The limits of information, the availability of vital clues, the understanding of how information can be used in this day and age, has them at a disadvantage. This contributes to how well they compete in the global space of building a small business. One is tempted to think that they didn't push orwork hard enough; didn't have enough ambition, but the limits exist within the context of how much they are exposed to. Their last resort is to come to the city. However, they are still confronted with their limited knowledge of accessing the information they need to get ahead in life or to build a small business.
How long they take to adjust to this new space and fit the elusive pieces of the "success" puzzle depend on their earlier "conditioning" which is a great hindrance in forging ahead. This could partly be the reason why entrepreneurship is struggling to take hold in most of Africa. Those living in the information drought conditions will often hear: "Study hard so you can get a good job" which prevents"think like an entrepreneur". To me, the "study hard" notion is one of the worst things anybody can say to a child. What if we reverse it and propagate it in the same spirit? Study hard so that you can invent things; start a business; create new things that don't exist now.
I am sure it will also create new "conditioning", one that is tilted towards creating new things and/or entrepreneurs capable of taking on the frontiers of global commerce. Could the "study hard" conditioning be a hindrance to how most black youth think in most rural parts of Africa? My suspicion here is that the development of "gut feeling", the killer instinct which are key traits of an entrepreneur is suppressed through this conditioning that takes place during the early formative years. Considering that Africa will have the youngest population in the world by 2040, how our youth is "conditioned" today to take on the world, to become global citizens, and to dare to dream, becomesthe corner stone on which our future success will be built.
From author : Solomon Atah is a Small business advertising specialist, a Personal Brand expert. He is alsothe Author of #HelpHope 7 Quantum Humanomics – Follow Twitter: @SolomonAtah: Instagram: @solomonatah
Editor's Note :Solomon Atah is a venerated broadcaster who provides valuable inputs to Apex 1 Radio. He is also a conference speaker and civil society promoter. He resides in Johannesburg, South Africa