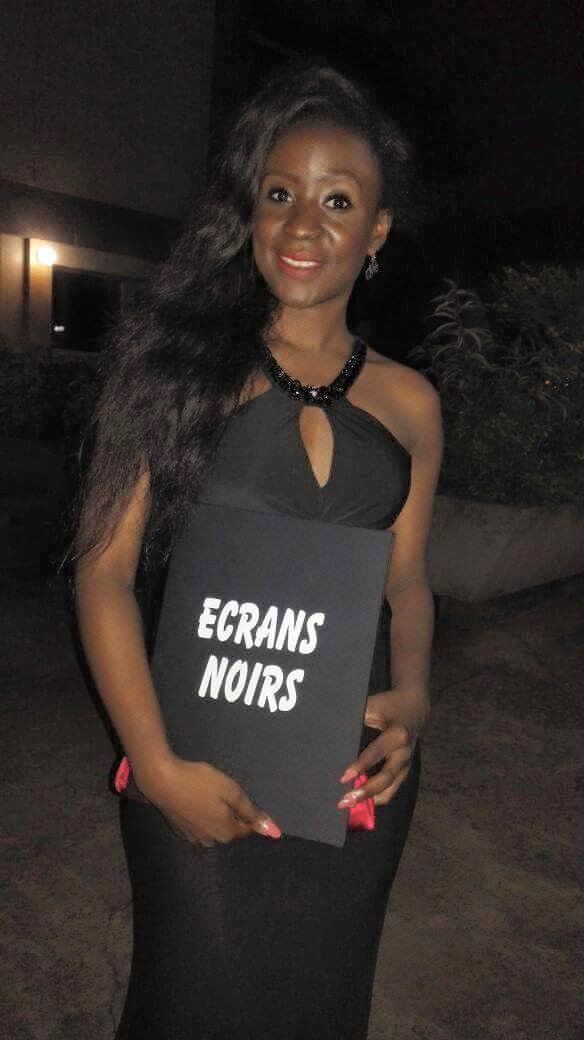 The current most valuable Cameroonian actress has declared that she was far from being an 'A Lister' in the industry, when she was contacted to play lead character in Kiss of Death, the movie that has catapulted her to the top. From the said movie, Onyama Laura won the best Cameroonian actress award at the 2016 Ecrans Noirs film festival.
Onyama was speaking on African Fiesta, a midweek magazine show on Apex 1 Radio (www.apex1radio.com) few days after Ecrans Noirs crowned her. "I got on this project by the grace of God, it was a miracle," Onyama told the show.
Even when her name was pronounced as winner in her category, the Limbe-based actress couldn't immediately believe. "I had always known I would win awards eventually, especially from Kiss of Death, but Ecrans Noirs was not on my mind," she explained.
Onyama, in a non-negotiable display of determination, told Apex 1 Radio that she was ready to consolidate that title, regardless of its weight. "I know who I am, I'm equal to the task and more than ready to keep the best Cameroonian actress title," the actress who doubles of President of the Limbe branch of the National Actors' Guild of Cameroon, NAGCAM told us.
Onyama played Naya, lead character in Kiss of Death. The movie addresses the issue of early marriages and seeks to provide headway to this social problem that deters young girls from benefitting duly from their rights to education.
Before filming Kiss of Death and Dark Sunshine that were shot at the same time by the same team, the actress who has been the talk of her industry at least, within the past week, did other movies, including Decoded and Kumba Bread.
Meanwhile, Kiss of Death will officially see the light of day on September 24 this year, at a premičre billed for Dallas, Texas, USA. The movie is produced by Ala Leonard, with Edith Pikwa as Executive Producer and directed by Musing Derick.
Listen to Laura Onyama….