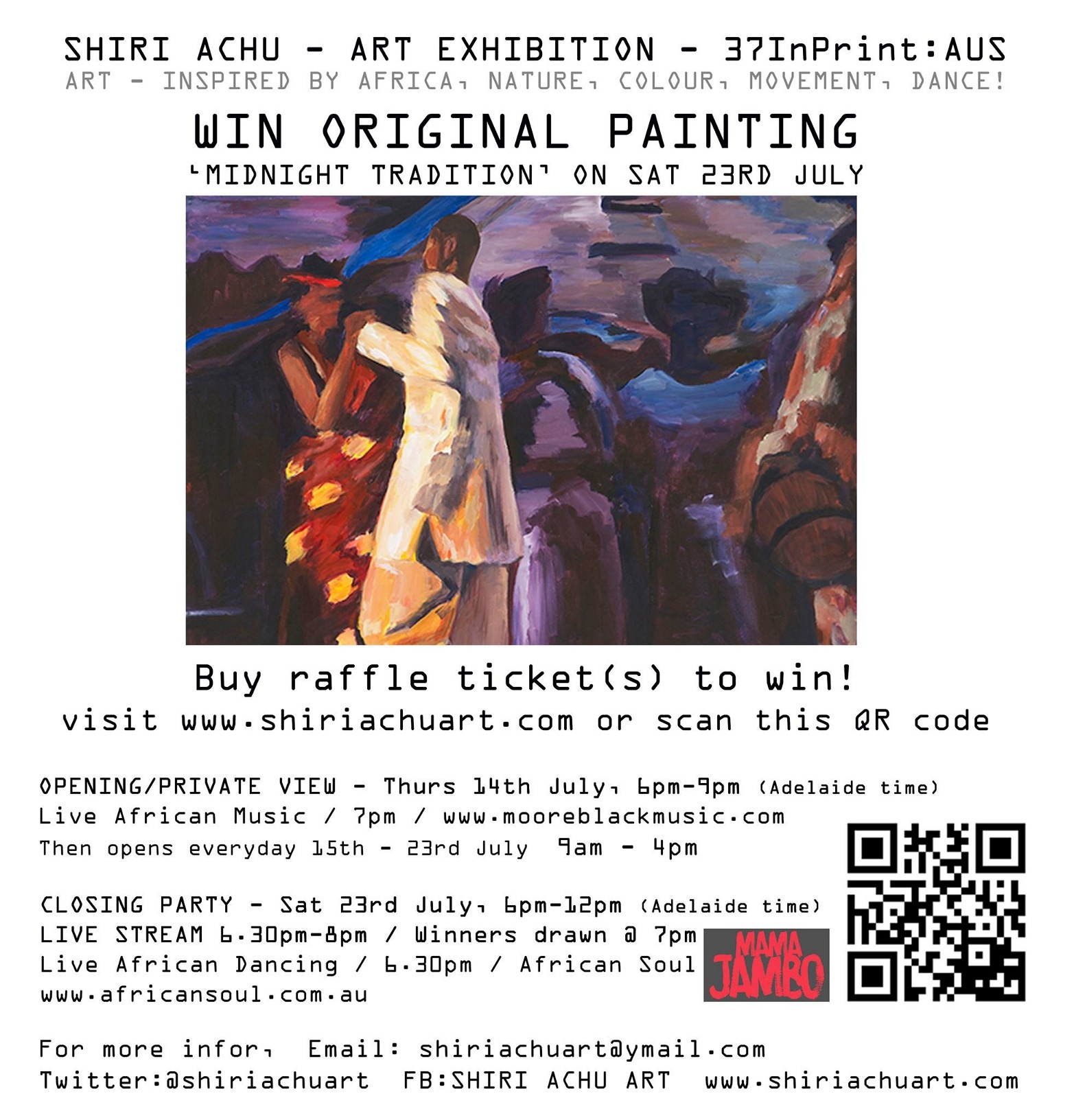 Sienna, Chloe and Ethan are three middle-aged Australians whose knack for paintings, they say, is unquantifiable. The trio has particular interest in paintings that depict Africa, a continent they have visited twice and are poised on doing so again and again. While in Tanzania during their maiden visit to the continent, the Australians report that they were fascinated with magnificent paintings at some of the country's most cherished museums. "It was an unforgettable experience," Chloe told TIPTOPSTARS.

When they learned, at press time, that Cameroon's frontline fine artist and painter, Shiri Achu will be exhibiting her works in Australia this year, the tourists were gripped by an inexplicable joy. "Wow! I can't wait! We will be looking forward to this exhibition, we love paintings, especially the ones done by Africans," Sienna, overwhelmed with excitement told us. "It's one great opportunity we cannot afford to miss, African paintings mean a lot to us, we adore them," said Chloe.

To Ethan, Shiri Achu is doing them a lot of good by deciding to visit Australia. "And, it's happening at the right time when we badly needed to get another feel of what we experienced during our two previous trips to Africa," the Australian lad explained.

Just like the three fine arts lovers, other people living in South Australian and precisely Adelaide are anxiously looking forward to '37 In Print: AUS', as the USA-based Cameroonian painter's exhibition is dubbed. For one week, they will be treated to some of their best moments in art appreciation with 37 beautifully Framed Signed Limited Edition Shiri Achu Art Prints which they will be able to purchase at very affordable prices.

"During the opening or private view on Thursday July 14, guests to 37 In Print will also be treated to live music from the fabulous Moore Black & The Organic Roots

," the artist mentioned in a statement sent to our newsroom.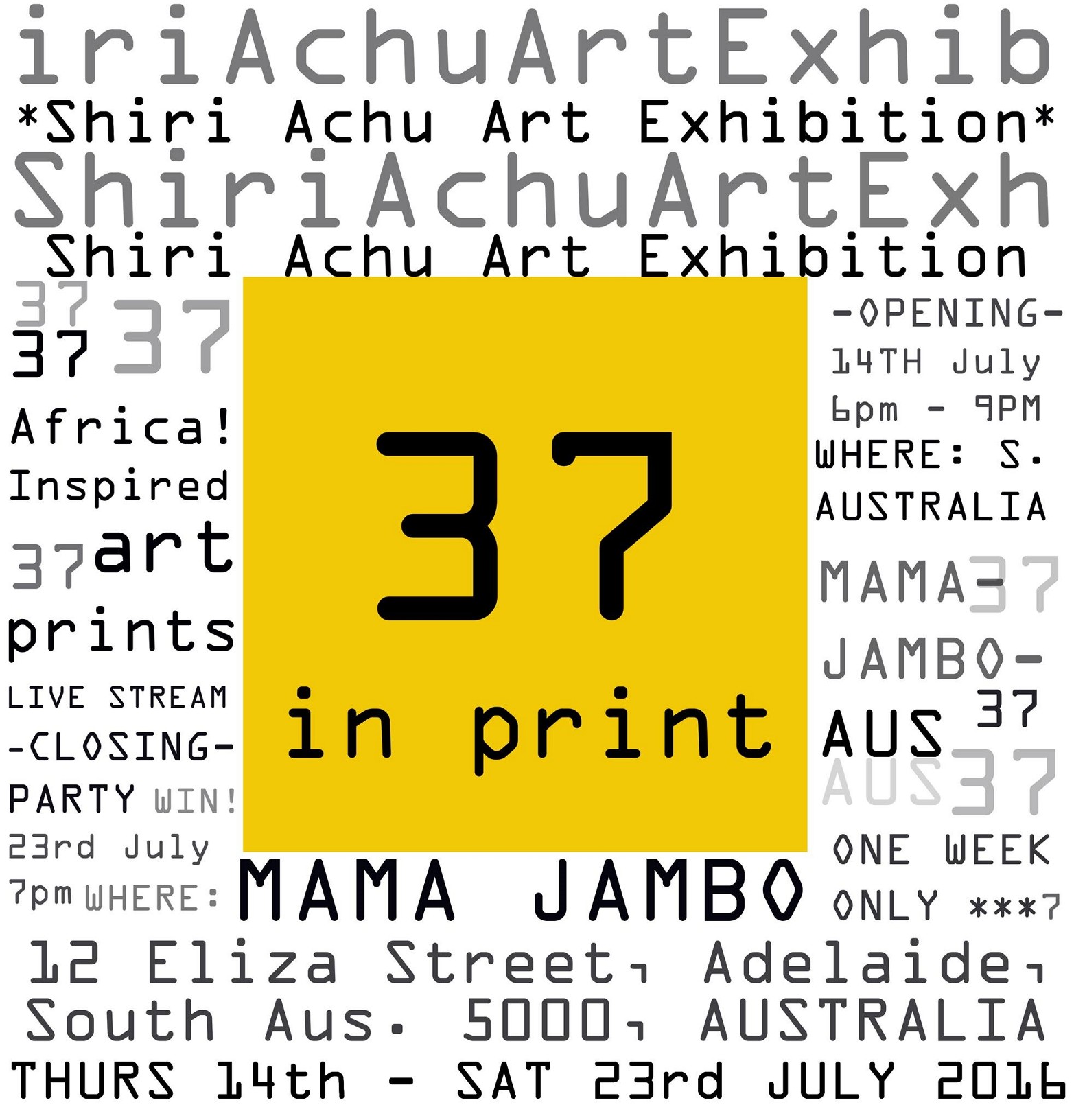 She added: "At the closing party on Saturday July 23 which will be live streamed, a raffle competition will produced a lucky winner who will go home with Midnight Tradition, what I describe as the original painting." "Also, during the evening of the closing ceremony that will be characterized by dancing entertainment, three runners-up will win signed framed limited edition prints of Midnight Tradition," the artist told us.

'37 In Print' comes after '35 In Print' which took place at the Strand Gallery in London from April 19 – 25, and '36 In Print' at the Gallery A in Washington D.C from May 5 – 14, 2016.

According to Shiri Achu, her art comes from every day, unsurprising yet unexpectedly vivid moments, times, places and objects. She seeks to capture the spirit of her subjects and make them come alive through form, colour, texture and tone. She draws insight from her travels but in general her inspiration is very broad; from natural moments captured in Africa to still objects, from the human form to the human in action.

'37 In Print' is definitely an exhibition not to miss. Buy your raffle ticket(s) now to enter the competition!
For more information



https://rafflecreator.com/pages/10983/win-original-shiri-achu-art-@-37inprintaus

Draw date is Sat, 23rd July @ 7pm (South Australian time)

Stream in Live from 6.30pm. From 7pm the winners will be announced!!!

Valued at $10,000, Acrylics on Canvas, 76cmX102cm, this painting 'Midnight Tradition' was painted precisely 7 years ago in 2009. Midnight Tradition features on page 65 of the International Contemporary masters VII and was selected as a Finalist for the Cliftons Art Prize 2012, Adelaide/Australia http://www.cliftonsartprize.com/2012/adelaide