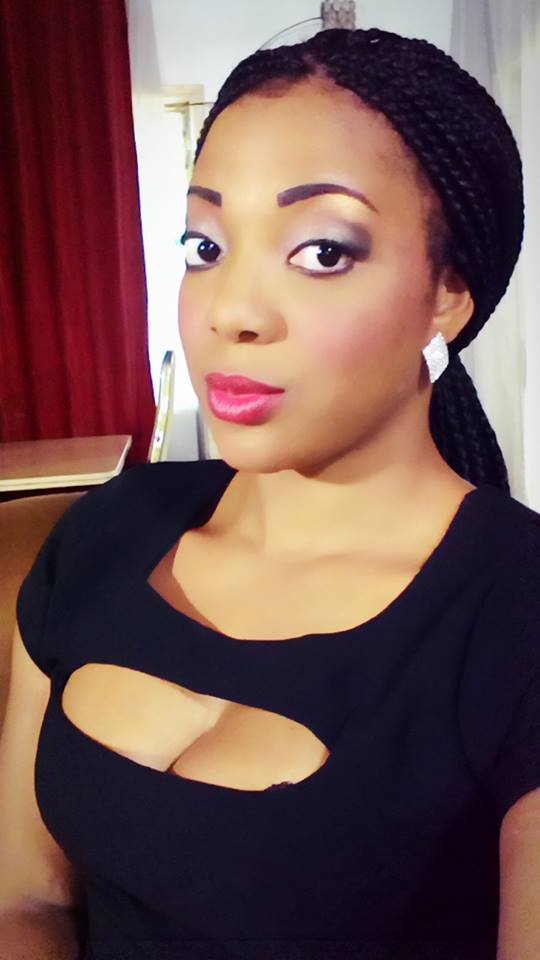 Before the African movie landscape sprang to prominence through Nollywood, Hollywood actors and to a lesser extent their Chinese counterparts were undoubtedly heroes and heroines Africans and Cameroonians found pleasure in idolizing.

Arnold Schwarzenegger alias Commando, commanded respect just like Sylvester Stallone aka Rambo ramped his way into the hearts of movie lovers like nothing ever did.

Jean Claude Van Damme in damning the consequences in his films stole the heart of movie lovers just like Sean Connery and Roger Moore playing James Bond, sealed the bond with motion pictures addicts.

If Bruce Lee became the leeway into people's movie consumption lives, Jacky Chan changed their attitudes from liking other things to admiring movies.

In her showdowns, Cythia Khan succeeded to can film lovers in her can full of acting skills, while Julia Roberts robbed their minds of anything else to instill the admiration of her performing art prowess.

These actors and scores of others had won comfortable places in the hearts of Africans – the young and the old, yet, they were only artists hailing from far away countries with little or no cultural backgrounds that rhymed with those of their admirers.

That these actors quickly became idols to Africans cannot be too much of a surprise. With global exposure which Hollywood has always benefitted from on their side, their talents forced them into the hearts and lives of film lovers. In the process, these movie kings and queens inspired many who in seeming hopelessness, still hoped they could be seventh art stars someday.

Perhaps, such hopes would have visibly been expressed more in African countries whose film sectors mustered the courage to overturn the tables. The case of Nigeria is prominent here. It did not take long for young boys and girls who dreamt of being screen masters and mistresses like their Hollywood counterparts to meet their desires and aspirations. Like a twit of light, Nollywood defied all odds and quickly catapulted them to the summit.

The Ramseys, the Genevieves, the Omotolas, the Ini Edos, the Monalisas, you name became the children of luck whose loaves of bread were buttered by a vibrant film sector that decided to rise and face the challenge. And by some struck of luck again, these names sung real deep into the minds of Cameroon to extents that they literally competed and overshadowed Hollywood icons who had hovered around for some time prior to the coming of Nollywood.

That this other dispensation inspired young Cameroonian boys and girls, is a matter of having them confirm. But from every indication, Cameroonian lovers of acting and admirers of actors envied their next door counterparts perhaps for one reasonable reason – they had the acting endowment, yet had no platform. So, how were they going emerge from the oblivion of nothing happening?

Along the years, scores of young Cameroonian actors who made pioneering strides in movie acting jumped out of the train with the backing that with the snail pace with which the locomotive rode on, it was never going to get to its destination as soon as expected. In the process, the industry has suffered a great loss of talented actors it would have been priding itself of today.

It is hard to withstand when it is slow and sluggish, but what about endurance which in every ramification is source of great success?

To say blatantly that Cameroon now has the platform like Hollywood or Nollywood would not be the truth, but a lot of young actors entering the industry have certainly understood the importance of endurance and it seems it has started paying off.

Actress Ade Kelly might not have been on board in the experimental days when being captured by the frame of a camera in a movie that never left the drawer, was just as good as not being paid for the role, but even today, her industry has not attracted attention sufficiently to keep the bulk of movie-star-dreaming youths. Yet, she is one of those who have accepted the current dispensation and are ready to be part of the builders' club around which history is being written.

Fortunately, there are signals that literally indicate that the movie sector in Cameroon is closing up with a lighted end of a hitherto long tunnel whose distance now seems to have been significantly shortened. Behold, those signals are coming along with the Buea-based actress, revealing Ade Kelly as Cameroon's next biggest face on the screens.

Her expressive passion for the art in a sector that is only at the debut of being wholly accepted by the people is being translated into the sassy performance which is now cajoling many and gradually propelling the actress to satisfactory recognition.

As if A Little Lie, A Little Kill, Cobweb, My Gallery not enough, Bad Angel has come to testify the truth that young Kelly is a bunch of acting talent Cameroon could conveniently rely on for her movie entertainment needs. Just seven episodes the TV series that is current being projected on CRTV, Kelly now stands tall as the new sensation.

Before this write-up, we assigned 12-year-old Wendy, a resident of Douala to watch Episodes 4, 5 and 6 of Bad Angel, paying closer attention to actress Kelly. We needed a young mind to give us a layman appreciation of the movie star for reasons we will disclose ahead. "She is awesome, she is natural in her acting, she is cute, I like this actress, she is the best," Wendy reported back to us.

Little Wendy may neither be a film critic nor reviewer and wouldn't expected to understand the nitty gritty of films, but none of us were during the Commando, Rambo, James Bond days nor we have been watching Nollywood movies. But we grew up idolizing those actors.

If little Wendy and other Cameroonian children grow up watching, knowing, liking, admiring, adoring and idolizing Kelly and co., what a garden of movie stars from where we can harvest sufficient entertainment would we have.

That Kelly is a movie queen is no disputable fact – she is one – accept her as such, show her the love and support, after all, her counterparts elsewhere were never rejected to become who they later became. They are simply offered a hilarious reception which simply oiled the rail of their talent, making the ride much easier.

Editor's Note:

This is an editorial used on a special radio show devoted to Cameroonian actress Ade Kelly, aired on Apex 1 Radio in October 2015.