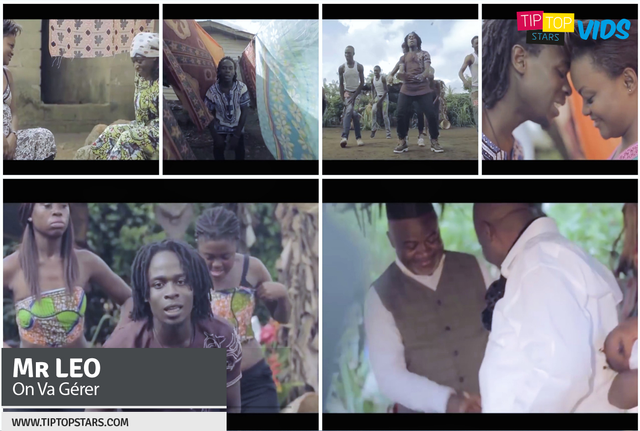 Cameroon's music industry and the country's film sector are developing a no-turning-back bond which may end up being too hard to dislocate. This is expressly noticed at a time music videos made in the land of gifted singers are turning out to be the best thing happening to the country. And since Cameroon's movie landscape is experiencing an interesting boom as well, the two have found sufficient reason to ply the entertainment superhighway in total unison.

Mr Leo's On Va Gerer is illustrative of this observation. Released on Sunday, November 1, 2015, the video has stung Cameroonian movie lovers with the kind of indelible pleasure one would only derive from a soothing fairy tale.

In the to-be husband and wife music story, entertainment promoter Gelam Dickson aka Godfather plays the hitherto uncompromising dad of the female protagonist who is made pregnant by a not-too-well-to-do husband aspirant and who later becomes welcoming when his to-be son-in-law's people show up with every requirement for marriage. In fact, the video opens up with actor Gelam (also an actor and staring in Rumble – upcoming TV series) expelling the perpetrator of his daughter's unwanted pregnancy.

The highlight of the video is when elderly actor Otia Vitalis appears as father of poor, yet determined lover (played by the song author Mr Leo himself). In his usual composure, the talented actor who has fast become a household face on Cameroonian screens paces gently as he leads a family delegation to his potential in-law's compound where food, drink and the new-born baby are prominent in the traditional seal-the-deal event. Just like Godfather, Otia, elegantly glad in "Petit Coat" shines in the clip like a community hero. "He gave the video a pleasant flare, comparable to none – I admire this actor," Colette, Ohio-based Cameroonian movie aspiring told TIPTOPSTARS as we did this write-up.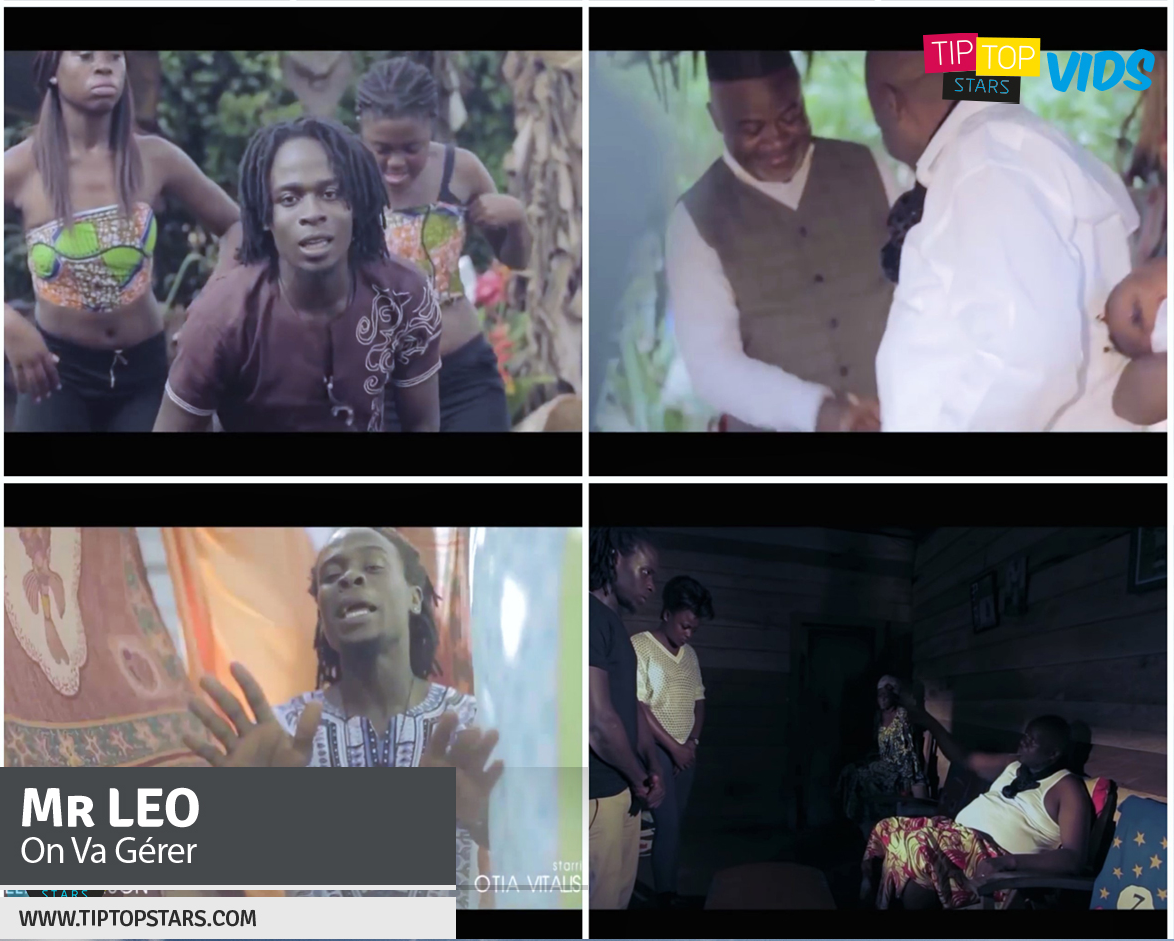 Meantime, other prominent Cameroonian actors have been noticed in music videos as well. Just last year, the newest movie acting sensation and star in Bad Angel (currently screened on CRTV), Ade Kelly, starred in the I Cut U Café video by prominent urban artist, Stevelil.

Directed by Adah Akenji, Mr Leo's 4.31-minutes-long On Va Gerer video has received a not-surprising positive feedback. "I don't doubt it when it comes to Mr. Leo. On Va Gerer is just what I expected. Great work, I must say," Lovetta, a Mr. Leo fan told us.

Mr. Leo emerged on the music platform and quickly occupied a frontline position when he released E Go Better, his maiden Single track in 2014. He has since then been his country's 'enfant cherie' with his brilliant capacity to whip sweet music sentiments across the spines of consumers. The artist is now easily mentioned in every talk about Cameroonian contemporary music.