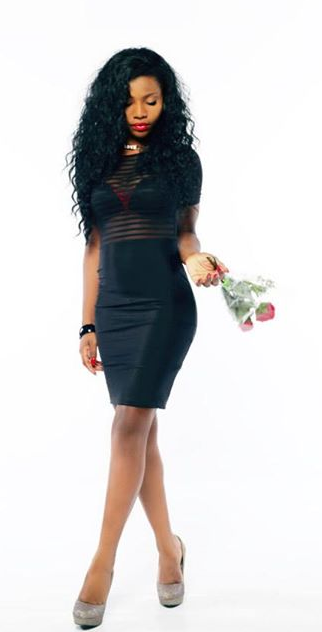 Passion for something is one thing. Hard work is another. But skills in it must be present, if success is expected. The third of these options is a reality, when it comes to Missy BK. Her savoir faire in music is as glaring as the impressive reaction that follows each of the singer's music outings. This time, it has even been more spectacular with the release of Ndolo, a new singe that seems to be beating the brilliant records the young Cameroonian singer had created in the past.

In a typical Missy BK style, Ndolo dropped like a stun, getting every music lover off their feet. It is a love song par excellence, sweetened by an irresistible melody that replicates the Canada-based contemporary artist's giftedness in the art she knows best.

In the 3.19-minutes-long track featuring ISH and sung in English and pidgin (lingual franca), the author declares her filial love for parents, yet reveals her attachment to siblings. In words like "I no di kolo, na ndolo", literally meaning she is madly in love, the singer aims at portraying the strength love can exerts on humanity, especially at a time the world is going through avoidable crisis, some of which are a result of the lack of this much-needed value.

Produced by Willbeatz Productions, Ndolo, from all indications is making great in-roads with the media playing a salient role in the track's promotion. The artist has lined up radio/TV interviews this and next week, to tell the Ndolo story. Amongst them are the ones with the Buea-based Mount Cameroon FM, run by CRTV and Batimu FM, run from Belgium. These interviews are supposed to have taken place by now.

On Thursday February 19, 2015, Missy BK will be on La Voix de St Laurent Quebec and two days later, she will talking on CIBL Radio, Montreal. Sunday February 23 will be POM Radio's turn with the young and dynamic radio host Prince Oro. On Monday February 24, the author of Ndolo joins the Africa Crest Radio team in talking about her new single.

Ndolo (meaning love in Duala – Cameroonian mother tongue spoken by the people of Douala, Cameroon's economic capital, and its environs) comes less than three months after her organization, the Missy BK Foundation shared love with some 38 orphans in Buea via a philanthropic gesture. That the December event and her newfound passion in humanitarian activities would have inspired Ndolo, is what TIPTOPSTARS will be finding out from Missy BK. But for now, savour Ndolo and show the artist some love by supporting the project.