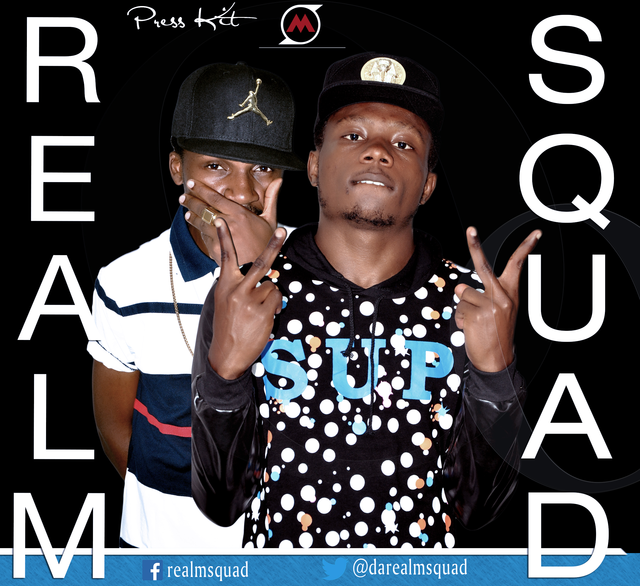 Fears that Cameroonian indigenous genres could one day disappear in favour of contemporary music may soon be a thing of the past. You may only have lesser unadulterated Cameroonian traditional music, but much of it is being fused into other contemporary genres to get new results. That too is creativity and it is but normal that artists act as such.

For one thing, Cameroonian singers of the contemporary epoch still hold makossa in very high esteem and have not parted away from it. In their productions, a good number of them have dug into the archives, brought back some of the finest makossa pieces in the yesteryears, fused them with rap, hip-hop, afro-hop, afro-rap, you name and the results have been brilliantly crafted music, excellent for consumption. That is one of the strong points of singers of this generation.

Two of such singers have been on this and after a lot of behind-the-scene work, they have decided to emerge with their own version which some observers are already describing as a jamais vu. A single, Original Makossa, released to that effect is now considered as one of the best things that happened within this new dispensation. Original Makossa, released a couple of weeks ago is a catchy melodious track that would stay firm on every taste bud, so long as you get exposed to it. Its authors, M. Ngede Smith alias Vivid and Yekabong Carven aka Abs who make up Realm Squad (name of the band) are as vibrant in their singing and dancing just as Original Makossa is soul-searching.

The video of Original Makossa is sweet mixture of impeccable images and sound and artistically successful choreography. This is handiwork of two of Cameroon's finest music video directors, at least in recent years – Nkeng Stephens and Mosima P. In the video illustrated by album jacket photos of some makossa legends including Eboa Lotin, Kotto Bass (both of blessed memory), Many Dibango, San Fan Thomas, etc, the Realm Squad is reminding the world that makossa is a Cameroonian creation and everyone has to dance to the beautiful tunes of this great genre.

Original Makossa is mostly sung in French (one of Cameroon's official languages) and pidgin (lingual franca).

Realm Squad is an extraction from a former Bamenda-based four-man (students at the time) dance crew (Vivid, Abs, Gilo Brown and Banky). Upon the relocation of Gilo Brown and Banky to the USA and Nigeria respectively, Vivid and Abs took up Buea as new station. It was in the regional headquarters of the South West that they sprang and Original Makossa is the maiden professional product out in the market under the banner of Realm Squad. It is produced under Max Empire, a music label run by the group.