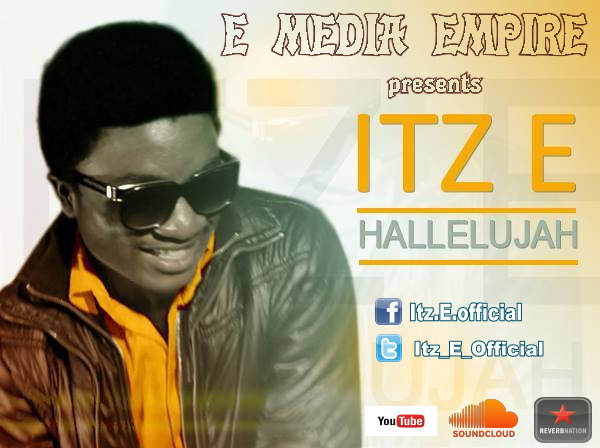 The Cameroonian gospel music industry keeps growing in quantity and in quality, thanks to scores of young people who are increasingly taking interest in serving the Lord and sending across His message via songs. Itz E is now part of this victory team. He is a Yaounde-based singer whose entry into the domain now seems to have given Cameroonian gospel music an added impetus, not only through style, but by the teaching that is embedded in his music. His new release, Hallelujah is a perfect reflection of this assertion.

In the "technotronic" (fast beats) fashioned piece, the singer gives praise to the Lord for his life and pledges he would carry along his Bible wherever he goes to. To him, everything comes from Jara (God). Inspired by John 13, Itz E talks about Jesus' death, which became mankind's greatest sin cleanser. Anything he does, to the artist, is successful, just like he is favoured anywhere he goes.

Just like his father, Itz E who doubles as a radio host at the Yaounde-based Kingdom Goodnews Radio (FM 97.1), is a lover of music from childhood. Inspired by the spiritual leader of his congregation, Rev. John Nchamukong, he opted for gospel music and has since then been pursuing his dreams in this genre. He runs E-Media Empire, a production outfit where he has worked with several up-and-coming artists including King Ray, Vicky Blinkz, Jmp2 and Francis Danji.

Generally known to be jovial, friendly and loving, Itz E who is graduate from the University of Yaounde I where he read History and International Relations believes in the power of the Almighty God and it is with it that he hopes to get to the apex of the art he knows best – music.