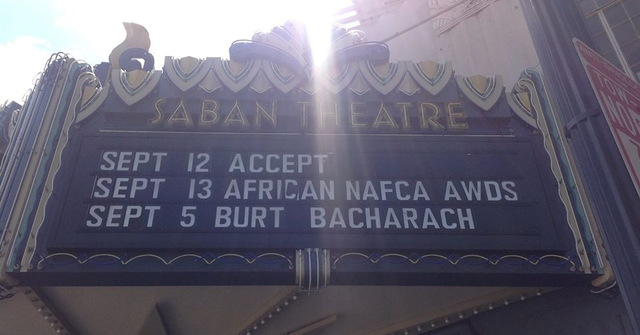 The amazing improvement which has generally been noticed within the Cameroonian film industry is fast and glaringly reflecting in Nollywood. It is becoming increasingly clear that Nigeria has found inert pleasure in loving what is Cameroonian and is overtly providing a comfortable spot for the latter within the world's number two film platform.

No sooner had the Nollywood and African Film Critics Awards (NAFCA) seen the light of day than the leading African movie recognition platform in the diaspora embraced Cameroon. From its inception in 2011, the event which is predominantly Nigerian had Cameroonian guests (including this writer who secured an invitation) amongst them, filmmakers and actors. The two succeeding edition even had an increased number of Cameroonian participants and laureates including the country's Minister of Culture Ama Tutu Muna.

Cameroonian participation and the rising number of nominations and laureates would definitely have inspired NAFCA more and organizers think the former should stretch further. This year, NAFCA wants Cameroon on the red carpet for entry interviews. "It was so simple – I requested for a press pass and NAFCA gladly granted and permitted me to run red carpet interviews," Crystal Beauty told us. Crystal Beauty is an up-and-coming Cameroonian online TV host and entertainment promoter.

Crystal told TIPTOPSTARS that she wouldn't pretend to mention that NAFCA is a big event which would normally catch the attention any ambitious television presenter. The host of The Crystal Beauty Show said: "And, the fact that the event is being held in the heart of Hollywood this year is enough to make me excited – but mark you, I'm a little nervous, hahahaha!"

To the Cameroonian online TV personality, her participation in this year's edition of NAFCA is a great boost to the show she runs and this is certainly going to push her to work harder. "That's what this singular privilege of running the red carpet interview at NAFCA means to me," she said.

NAFCA 2014 will however not be Crystal's first red carpet interview experience. The Boston, USA-based TV presenter has been on other such platforms mostly in the DC, Maryland and Virginia (DMV) area and is well known for her pro-active nature in arranging and running celebrity interviews both Africans stars and those from Hollywood.

Meanwhile, this year's edition of NAFCA takes place at the Saban Theatre, Beverly Hills in Hollywood, California this Saturday, September 13, 2014.