That culture and education are two firm foundations of every community is not a questionable fact. The people of the Meta clan, living in the diaspora have always understood this. Year-in, year-out, they have placed these two salient aspects on their preference agenda. In Germany Meta people, under the banner of the Meta Cultural and Development Association believe that the clan can contribute more towards the development of Cameroon if their children are well educated. Proper education comes along with the means – financial, material and human resource. Such means are not always easy to come by. Support from illustrious sons and daughters of the clan living abroad, they have pointed out, is absolutely necessary.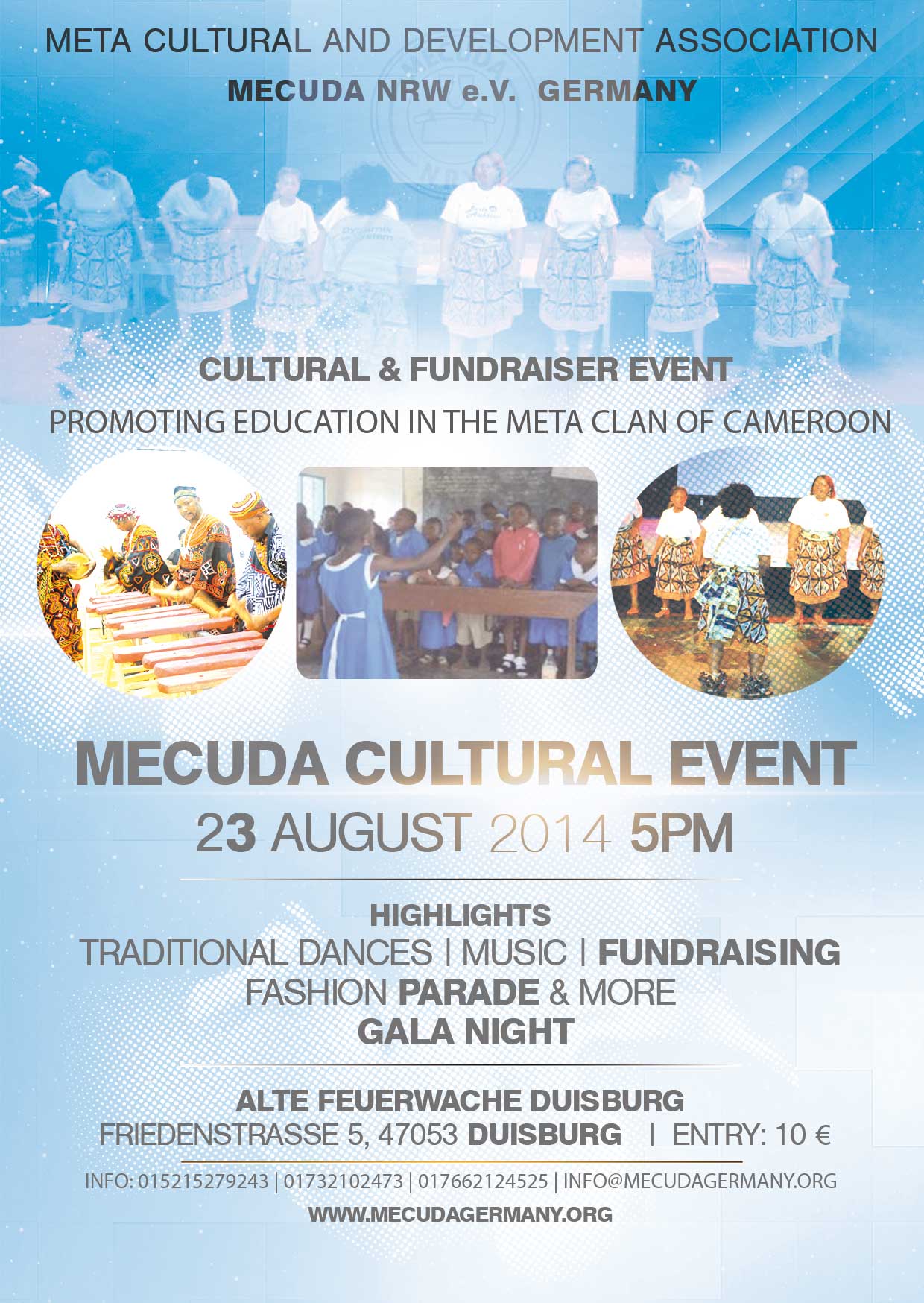 It is within this backdrop that MECUDA NRW Germany has always organized cultural events during which support in all forms is mobilized and channeled back home. This year, the association plans to make an upcoming event to expose the Meta culture and gather funds even more befitting. The event that is billed for Saturday August 23, 2014 in Alte Feuerwach Duisburg, 47053, Duisburg is expected to be a crowd puller. "Meta people from all parts of Germany are expected to be there to grace this grand cultural even," Adig Mbanyam, a Meta son, living in Essen, Germany told TIPTOPSTARS. "We should be having three hundred or more people coming for the event," he mentioned.

According to organizers of the August 23 cultural event, there will be a display of traditional dances, Meta delicacies and lots more. "People will be clad in their traditional attire and this will provide colour to the event," Mbanyam explained. "We shall also be raising funds that will be channeled back home for the promotion of education, providing basic facilities for schools" he announced. A gala night will round off the event.

The MECUDA NRW Germany with Madame Rose Siebrecht as current president is one of the branches of the Meta Cultural and Development Association founded in 1963 on Cameroon. The association directly and exclusively pursues charitable and non-profitable goals in accordance with the German taxation code. It provides a social platform to foster togetherness amongst its members as well as any well-wisher. While upholding the Meta culture, the association carries out development projects within the clan.