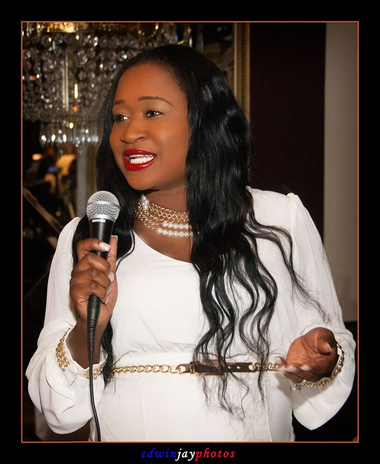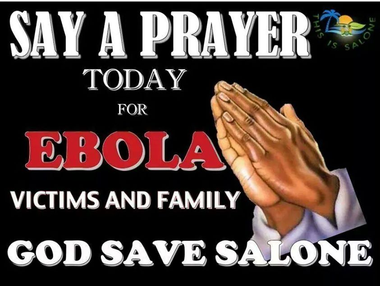 Within the backdrop of the ongoing health crisis in West Africa caused by the deadly Ebola disease, USA-based Sierra-Leonean actress, Winstina Taylor has called on people of goodwill to donate prevention material to countries affected. Winstina was speaking on Afrikka Radio's African Cocktail with Ernest Kanjo in the show's most recent episode.

The award-winning actress who is also a well known philanthropist explained that helping out Sierra-Leone, Liberia, Guinea and Nigeria was a matter of urgency. This help, Winstina insisted, must not only be financial. "It should even be more of preventive equipment given that these countries, left by themselves cannot handle the situation," she held.

To the Maryland-based artist, multiplication of prayers and educating the masses on this complicated disease remain capital. "People need to be aware of the mode of transmission of Ebola and most important how this disease can be prevented," Winstina said. The actress regretted the fact that in trying to help infected family members, people have to contract the virus themselves. She urges them to be more cautious even in the process of helping loved ones.

Speaking on the radio show alongside Winstina Taylor was Giileh Kebbie Scholz, another illustrious daughter of Sierra-Leone. Battered by the current crisis, Giileh explained that it was time for the world to unite efforts and save these countries from such a tragic situation. "It's about people dying and we don't know how much damage Ebola would have caused to these countries by the time it is leaving," she feared.

Both concerned West Africans who are involved in a current save-our-souls campaign told African Cocktail that they are working with several organizations and groups that are collecting material donations which will be shipped to West Africa. "There will be an Ebola drive donation on August the 16th and 17th and another one on August the 24th," she announced. Giileh announced further: "An ecumenical prayer session has been slated for Greenbelt, Maryland this Sunday, August the 9th, starting at 4pm."

The two illustrious daughters of West Africa urged well-wishers to contact the embassies of Sierra-Leone, Liberia, Guinea and Nigeria for any donation.

The situation of the Ebola outbreak that began a few months ago has aggravated with over 900 deaths recorded. The World Health Organization (WHO) has declared it a global emergency with western nations urged to come to the support of countries affected.