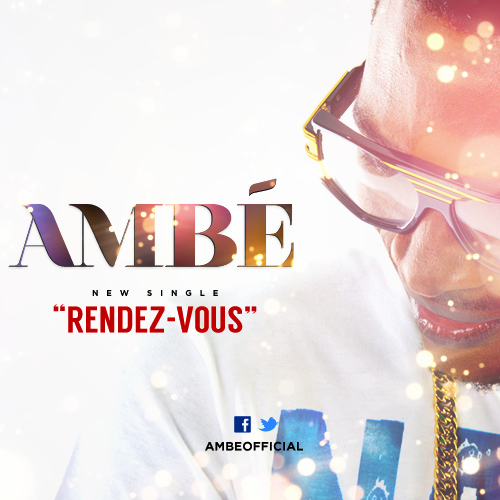 A sensation! That's the most apt description for Rendez-Vous, a new single by AMBE, hitherto known as Denzyl. It requires just a single exposure to the Afro Hip-Hop track to fall in deep love with it. "AMBE is a whole bunch of musical talent. He represents artistic excellence and is on his way to create a record that won't be so easily beaten," someone described the young singer after listening to Rendez-Vous.

Similar reactions would surely have been heard in Cameroon where Rendez-Vous is said to be on every lip and in the diaspora where Africans in general are savouring it with much appetite. And there goes another captivating piece!

For those who know Rendez-Vous in Bamenda, headquarters of the North West region of Cameroon, this popular neighbourhood is as interesting to live in as AMBE's Rendez-Vous is as sweet to sing and dance to. It is this neighbourhood in which the artist grew up that the inspiration for Rendez-Vous is plucked.

In the track AMBE recounts his life's experience, characterized by ups and downs. The downs, the author of Rendez-Vous says, have just been lessons on how to tackle the future and be successful. He has thus been on his feet, hustling to have money, be successful a make his life beautiful. In a context where he is courageous and have the determination to make it, why would he not become wealthy as world striker Samuel Eto'o Fils, business magnets Fotso Victor and Ahadji Dangote or even the leader of his country - dreams AMBE believe will turn into reality. But certainly, not the one of rising to a position of responsibility and staying there eternally as has been the case with some folks in his community! In a show of gratitude, AMBE thanks God for life and for the fact that problems are short-lived.

The soul-searching single can be consumed for free on AMBE Soundcloud. TIPTOPSTARS will subsequently run interviews with the artist.