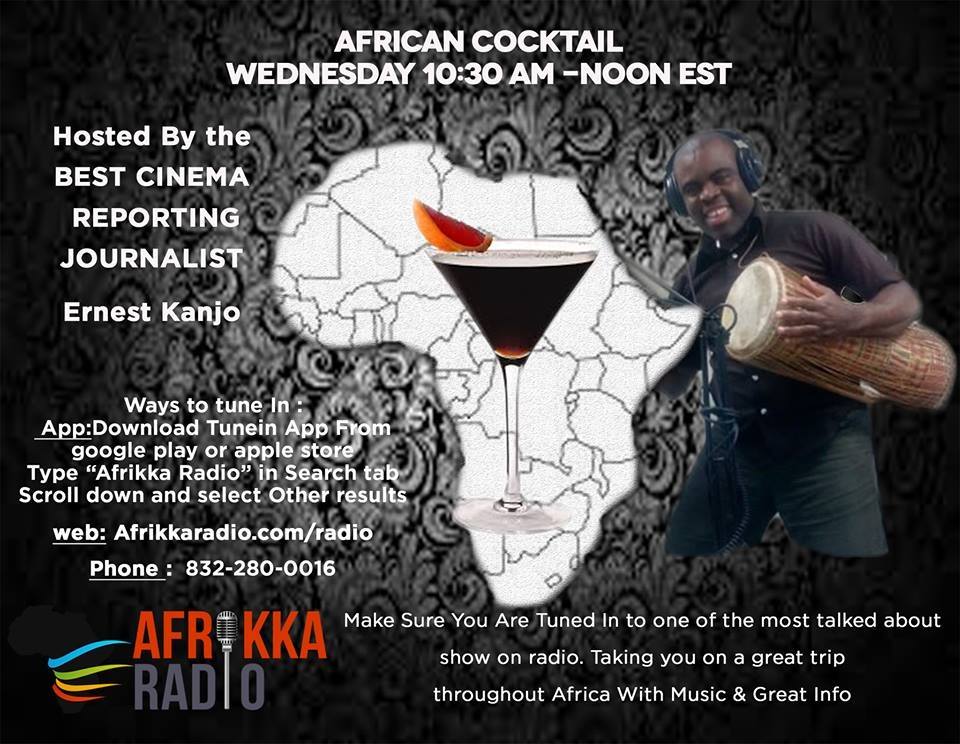 African Cocktail, the popular midway radio show on Afrikka Radio (www.afrikkaradio.com), hosted by Ernest Kanjo who doubles and TIPTOPSTARS editor has gone a break. Announcing the month-long break, the host of the show told listeners that the African Cocktail crew was going to use the vacation to review and reflect on possible innovations.

According to the host, live editions of the show will be back on the airwaves on Wednesday, July 2, 2014. Meanwhile, during the recess, recorded versions will be run on the day of the show – Wednesday at 10:30am Eastern Time..

African Cocktail was conceived to project African values in virtually all domains of life. Amongst the slots on the show are Overflying Africa, a feature that presents the various countries of the continent and African Kitchen, a cuisine segment that showcases African traditional delicacies and how they are made.

Since May 2013 when the show kicked, African Cocktail has had numerous guests, drawn from all walks of life, especially people in the entertainment industry. Amongst them have been Dr Peter Karim Sesay (Sociologist), Dr Waithera Karim-Sesay (expert in Women's Affairs and Women Health Issues), Victor Viyuoh (producer/director of award-winning Ninah's Dowry), Dr.Victor Olatoye (founder of the Nollywood and African Film Critics' Awards, NAFCA), Akim Macauley (founder of the Cameroon Academy Awards, Sonnah), Naomi Achu (renowned Cameroonian rapper), Shiri Achu (renowned Cameroonian artist/painter) and Kanvee Adams (award-winning Liberian gospel artist).