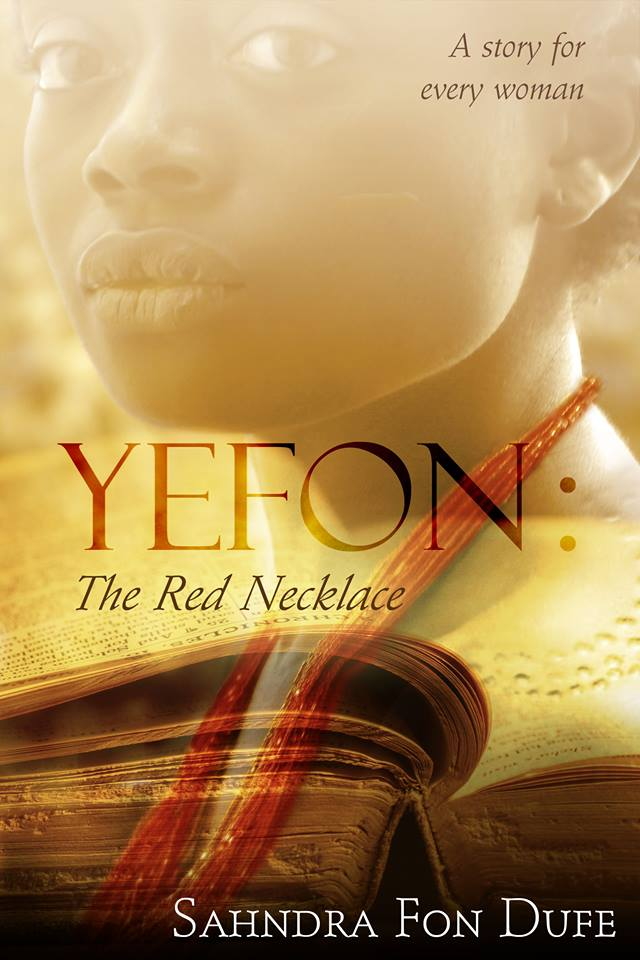 Renowned Cameroonian actress, Sahndra Fon Dufe has said she is poised to reassert the salient role of the woman in the development of the African society. This, according to her, is the main reason for writing her first book, Yefon: The Red Necklace. Sahndra, a committed artist who has made laudable strides in the African film industry was speaking on the Afrikka Radio's African Cocktail hosted by Ernest Kanjo this Wednesday(30.04.2014).

Also speaking in the 49th edition of the show, the Los Angeles-based author explained that Yefon: The Red Necklace is expected to create a huge impact not only on the womenfolk, but on society at large. That explains why it took her quite a while to put it together. "Those who know me would tell you Sahndra doesn't just get into anything that is not worth the salt. I mind quality, reason why it took me three years to write this book," she revealed.

The book which is self-published by its author will eventually be screenplayed, Sahndra told the radio show. However, the author announced that she has been making some new contacts with interested agencies and the fruits of such collaboration will be revealed eventually.

Meanwhile Yefon: The Red Necklace sees the light of day this Saturday May 3, 2014 in an official launching ceremony billed for Los Angeles, California. To the author, Saturday's event will be rich in several aspects of culture and entertainment, including music performance.

In her tender age, Sahndra Fon Dufe has been involved in countless successful movie projects. The Cameroonian actress who was recently honoured in Ireland has also worked with filmmakers of the world's leading film industry, Hollywood. Her maiden book has thus paved the way for a book publishing career she intends to uphold and run concurrently with the seventh art.

Here is a cut of Sahndra's African Cocktail interview with Ernest Kanjo…..