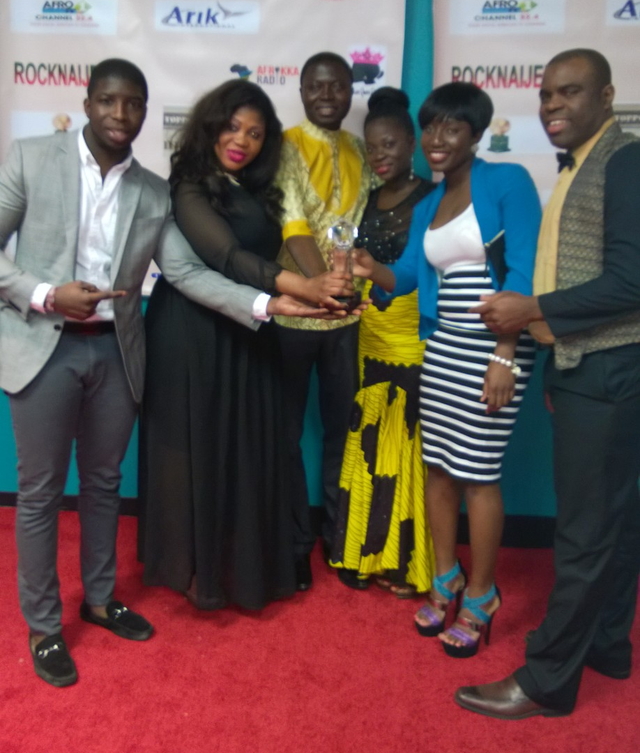 Afrikka Radio Congratulatory messages have continued to stream into the Afrikka Radio newsroom since the station emerged victorious in the best online radio category of the Universal Achievement Awards, UAA, that held in Columbus Ohio recently.

"You are indeed the best and I'd stay clued to the station." "Congrats Afrikka Radio, keep the flame burning." "You deserve this prize Afrikka Radio, you have been so present in the community." "Your shows speak volumes and I love listening to the station. Enjoy your reward." "For representing Africa reasonable, Afrikka Radio stands tall and deserve this prize."

These and more are the kind of positive comments the Columbus-based radio station is being furnished with for the past couple of weeks. To its fervent listeners, friends and well-wishers, Afrikka Radio has displayed enormous commitment in telling the African story in the diaspora as well as mirroring the continent's diaspora to governments and the people back home. "It's a herculean task but through your content-rich slots, you have achieved this goal within the short period of the station's existence," a resource person for Afrikka Radio told a show, reacting to the recent recognition.

Accepting the Universal Achievement Awards UAA best online radio award, the CEO of Afrikka Radio, Nana Ampem praised listeners for their commitment in providing the audience which the station needs in order to keep going. "We appreciate that love and concern and hope it will stay on," he said. "And if we are able to achieve this so far, it is largely thanks to a collective effort of the committed staff we have," Ampem went further. The CEO however promised Afrikka Radio was not going to lie on its laurels. He said: "We shall continue to work hard and serve you with sumptuous shows. Of course, we are eyeing the sky."

With staff drawn from various countries of Africa, the award-winning Afrikka Radio went operational in 2011 and airs programs that meet the information, education and entertainment needs of its listeners. Some of its prime time shows include iTunes (Sunday 3pm to 5pm EST), Restoration Hour (Sunday 10pm to 11pm EST), Boyz Boyz & Girls Girls Show (Monday-Friday 10pm to midnight EST), Drive Time (Monday-Friday 5pm to 8pm EST), African Cocktail (Wednesday 10:30am to 1pm EST), Global Views (Saturday 9:30am to 11am EST).

Afrikka Radio, also known to have partnered in several community events, has been previously recognized. It could be listened to by clicking on www.afrikkaradio.com or by simply dialing 832-280-0016
832-280-0016 or downloading the tunein Afrikka Radio app.