News /
Latest /
Sunday, 06 April 2014 22:09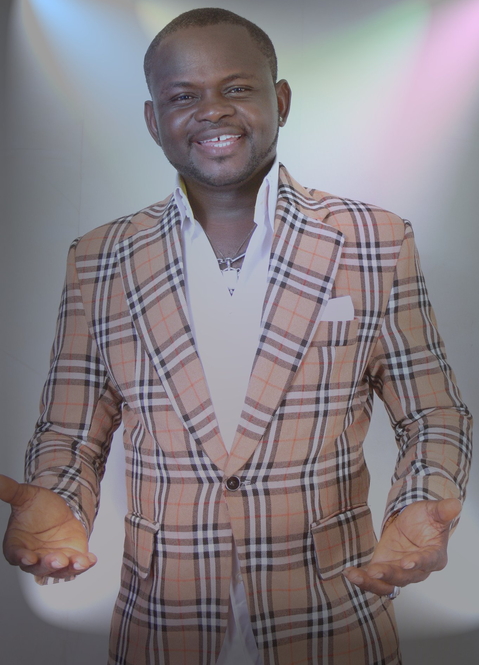 You cannot write the history of Cameroonian music without devoting ample volumes for makossa. It is the undoubtedly the country's most popular and successful musical genres along the years. Like wild winds, it swept the international terrain in the 70s and 80s with legendary artists who in no time became role models to scores of other counterparts the continent over. Even when a general impression has it that makossa's hitherto firm grip has dwindled, some observers still hold tight that this genre can never take to the doldrums of unpopularity. Not even the rise of contemporary genres including Hip-Hop would dissuade some new generation musicians who still believe in the artistic strength of makossa. One of them is Douala-based is Kumba-born Frank Bebe whose heart, he has confirmed to us beats for makossa. In a recent conversation with us, Le Sugar Boy, as Frank is affectionately called among his peers, explains his love for makossa and his career. This multi-skilled, bilingual Cameroonian who has a nose for fashion spoke with TIPTOPSTARS' Anang Christy Ijang in Kumba.
Excerpts!

Anang Christy Ijang (ACI): Welcome to TIPTOPSTARS Le Sugar Boy!


Frank Bebe (FB): Thanks for having me Christy.


ACI: Tell me a little bit about Frank Bebe
…

FB: My real names are Acha Franklin. I'm a very humble Cameroonian hails from Batibo in the North West region of Cameroon. I care for music in general but makossa in particular. I adore my country and love watching Cameroonian movies.



ACI: Where is the name Le Sugar Boy coming from?



FB: Hahahahaha!!! I think I earned the name because of my dashing good looks and my very stylish dressing.


ACI: When did your interest for makossa music begin?
FB: My love for music in general dates back to my primary school days. I loved Boys 2 Men, but after my secondary education, when I finally decided to get into music, I fell in love with makossa. This is because makossa is was music made in Cameroon. Doing makossa just feels right within me.



ACI: But artists of your generation are more into Hip-Hop…



FB: First, l'd like to state that I do what I do because of passion. I do not chase the crowd. A true artist should have confidence in his talent. I love to be identified with my country and the culture of my people. To me, doing makossa is like catapulting my culture to the international stage. Irrespective of the changes happening now in the industry, I think makossa will reign forever. Contemporary music cannot win makossa from me.


ACI: Have you ever felt pressure whether from within or from others to change your genre?
FB: Yes of course, but not from me. People always have different opinions about different situations. I see it as a natural occurrence. But it's left for you to either listen to them, or believe and work on your talent and make yourself a better person
in what you do.



ACI: Where does your inspiration come from?





FB: My mood at any particular point in time influence how I write and sing my music. Above all, I think God is the source of
all inspiration.



ACI: How can you describe your love for makossa?



FB: The love I have for makossa can be compared to the love I have for my culture, my country and myself. I love it like crazy – hahahahaha!

ACI: What challenges do you face as a young musician?


FB: Piracy is an obvious difficulty and hits every musician especially here in Africa. There is also the lack of interest by some media houses to promote Cameroonian artists.



ACI: What have you achieved so far in terms of albums and collaborations?



FB: After so much hard work, I have been able to release two albums - Mami Dada which came out in November 2002, and What's My Name in 2014. I equally had the privileg and honour of working with makossa veteran, Hugo Nyame in my second album.



ACI: Which makossa artists do you always look up to?



FB: Wow!, I mean I love makossa so I love all makossa artists. But 'd just name a few of them like, Narcise Prize, Jacky Kinge, Petit Pays and Papillon. In fact the list goes on and on.


ACI: What kind of messages do you pass across in your music?
FB: I sing about love, misery, education, celebration, etc.


ACI: What is Frank Bebe up to these days and what plans do you have for the future?
FB: I have just started a national tour of six regions of Cameroon, beginning with Kumba my home town. About future plans, there is an envisaged European in the pipeline. My fingers are crossed on that and I pray it goes well. Also, I have started writing songs for a third album which should be released as soon as I am financially viable.



ACI: What message do you have for your fans and lovers of makossa in particular?



FB: As a musician, it is important for people to love your work, so I love them so much. I want to thank them for listening to my music and I urge them to continue doing so. They should grab original and not pirated copies of my album. I promise to remain faithful and to keep working hard.



ACI: Any last words?



FB: The road to where I'm today has not been easy to ply. I will therefore want to thank everyone who has assisted in one way or the other during this tedious journey. I doff my hat to all DJs and journalists who have promoted my music. I'm equally indebted to Dr. Dewah, Adolf million, Papson of Germany and DJ Toxic who have been very instrumental in my career.



ACI: What advice do you have for other young and aspiring artists who want to follow your footsteps?



FB: They have to work really hard with a lot of determination and also exercise a lot of patience. They should be enduring and above all prayerful. I think with this formula, they'd be on the right path.



ACI: Frank Bebe, thanks for talking to TIPTOPSTARS and we wish you all the best in your career…



FB: The pleasure is all mine!


Last Updated on Sunday, 06 April 2014 22:19