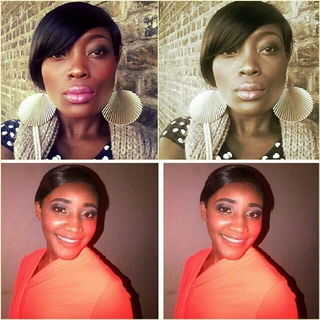 If Cynthia Tabe is an indisputable household name in the area of entertainment, ModeMaison PR, the outfit she runs is fast becoming Cameroon's 'enfant cherie' in the country's corporate communication sector. The great distance covered by this brand promotion machinery within a very short space of time is synonymous to the admirable talent its creators are generally known to possess. With an incredibly passionate approach, the London-based PR specialist keeps her audience busily updated, at all times, of the brand on her agenda. If the now sensational Stanley Enow's Hein Pere became an irresistible opium, it was also largely thanks to Cynthia's ingenious communication around it. Then, even before it is released, Ciana's single is part of every Cynthia fan's priorities. Perhaps, the 'avant gout' publicity over VIRI the Movie is logically described as one of the best things that ever happened to film communication. And that's what the young Cameroonian who boils with immeasurable energy in her game calls new styled corporate communication. And that's how she and her partner, Karen Ayungwa have run ModeMaison PR for the past one year. Recently, Cynthia flew to Cameroon to count their successes in a maiden anniversary celebration of the agency at its Bonamoussadi, Douala headquarters. Upon her return to the London, Afrikka Radio's African Cocktail caught up with the communicator. In the radio conversation, Cynthia, amongst other things threw more light on the ModeMaison PR's approach to brand promotion. Excerpts of the radio interview with host Ernest Kanjo, transcribed for TIPTOPSTARS!
Ernest Kanjo (EK): You recently celebrated the first anniversary of your communication agency, MODEMAISON PR. First, when precisely did this outfit go operational and what are its activities?
Cynthia Tabe (CT): MODEMAISON PR went operational from March of last year. We are a buzz loving new styled communications agency with added services including marketing, branding, rental and styling through our own handpicked showroom items and small scale event planning and management.

EK: What was behind your mind when you created ModeMaison PR?
CT: Our main objective was to contribute in making the Cameroonian entertainment industry professional. We saw a lot of talent with unfortunately little or no packaging and I really wanted to get involved in the clean-up process. We do this by working with a few brands at a time.

EK: What is the agency's scope of coverage?
CT: Our main focus is the showbiz sector - that is fashion, music, lifestyle be it travel or cuisine, film, beauty and small businesses which also add value to the entertainment industry. We work with Cameroon-based brands as well as those based abroad.

EK: Who are your partners and how do you work with them?
CT: We have worked with a few brands in music, fashion and film since we incepted with the main ones being Stanley Enow, Ciana, Daddyblack. We provide them with press and public assistance and we advise them on branding in the process. We handle their social media feeds and overall create a general buzz to enable them gain visibility and popularity.

EK: One year on the field, how would you assess the progress of MODEMAISON PR?
CT: I believe we've done quite a bit this past year. We wanted to revolutionize the entertainment scene and we are doing so already. People already talk about MODEMAISON PR and associate us with change, that is a very great thing for Karen and I.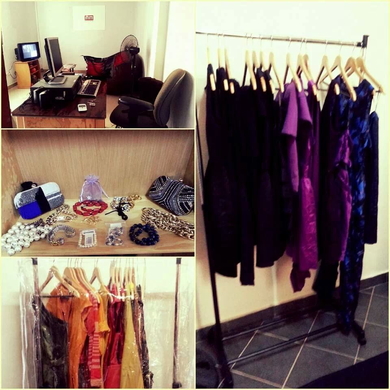 EK: What are some of the landmark achievements you've had this far?
CT: Making people to be aware of MODEMAISON PR has been an achievement. You'd agree with me that it's not easy to launch a business and get people know about it straightaway. Also, working with bold statement brands such as VIRI the movie and Stanley Enow including all the other brands we have worked with has been an achievement for us.

EK: You certainly would have had a few challenges…
CT: Curiously our main challenge is the one that lives in the minds of people vis-à-vis what showbiz needs to be. We are working hard to erase the erroneous view they hold about it. We will eventually get there by hook or by crook.

EK: What are some of your priority projects as ModeMaison begins its second year?
CT: We'd like to have more clients, be more involved in video and photoshoot styling and imagery for artists, lead seminars in communication, marketing, branding, fashion, music, etc. We are pressing on with Project MODEMAISON PR - creating a reputation for ourselves and increasing our popularity through our clients and our events.

EK: You just flew back to London after spending some days in Cameroon. Tell us about the kind of entertainment landscape you witnessed in your country especially during this evolutionary epoch…
CT: The entertainment sector in Cameroon is growing. I witnessed this massive concert organized by the mobile telephone network giant MTN where TuFace, Davido, Jovi, Chidinma Zaho and others performed. It was a big attraction. Soon after I left Iyanya came to town. So, this has been the kind of scenario one would experience visiting Cameroon these days. Now, what I mean is that the sector is buzzing with many more foreign artists and entertainment middlemen getting really interested in what is going on in my country.

EK: How would you also assess the Cameroonian corporate communication sector?
CT: This sector in my opinion is still very much lacking in their communication. The corporate brands seem to rely heavily on advertising which is a predominantly Francophone approach as against PR which is basically Anglo-Saxon.

EK: How can artists or potential beneficiaries of ModeMaison PR's services reach you if they so desire?

CT: Oh! They can reach us by phone, email, Facebook, Twitter, Instagram and even by Pinterest or through our blog online. Just as a quick reference, our Twitter handle is @ModeMaisonPR. Join us and we can take it from there.

EK: Cynthia thanks for talking to African Cocktail!

CT: It's a big pleasure Ernest. Thanks for having me on the show!