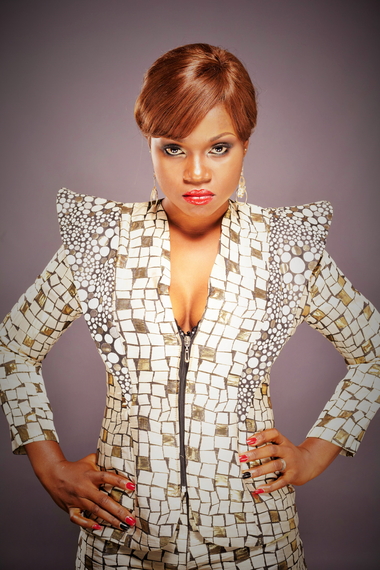 CIANA who kicked off her music career first as a songwriter before joining an all male rap group is the new and first ever female music artist to be signed under ModeMaison PR's books.
CIANA aka Caroline Jabe Takon is a Cameroon based rap artist and singer in her early 20s who kicked off her music career as a songwriter writing for her sister who was then a chorist as well as providing her friends with songs. By 2010, CIANA started writing and rapping to her own songs thereby enabling her to join an all male rap group called "Big Boy Game."

Although the group did not quite last long, CIANA decided to embark on a solo project sharpening her rapping skills and building up her popularity.

In the same 2010, she caught the attention of music label Trackzone Records on which she had the opportunity to attend and perform on various music shows which included the "12-12-12" – the biggest ever showcase in Buea.
By 2013, she was signed under the Buea based record label No Hitz No Recordz where she released her first single entitled "Bangwa Sense"

Music for CIANA is an inborn passion which she responded to from a tender age by singing in a Christian choir and enjoying the calmness and liberation it gave her.

Her admiration for artists such as Beyoncé, Foxxy Brown, Phyno, MI gave her the zeal and motivation to want to pursue a music career.
Whilst looking up to these artists, CIANA realised music was the best way to pass on a message to the public and she dreamt of doing the same.

She cites her inspiration as coming from the Lord, from issues in the society as well as from the hustle and desire to become a great person.
Below are 5 interesting things to know about her
She loves art as well as interior/space decoration.

Her favourite colour is blue (check out her logo!) just like the sky!

Her passion for dancing was manifested wholly when she joined a hip hop dance crew.

Her best features are her dimples, waist and legs.

CIANA is currently studying Geology at the University of Buea.
CREDITS
CONTACT

Dressed by Nakuin

MUA: Bih Youty

Styled by ModeMaison PR

Ciano logo designed by ADE.

PR: ModeMaison PR - Bonamoussadi, Douala
Email: This e-mail address is being protected from spambots. You need JavaScript enabled to view it
Press Twitter: @ModeMaisonPR
Her Twitter: @bestciana
Facebook: www.facebook.com/ModeMaisonPR
Tel: 70 61 56 87