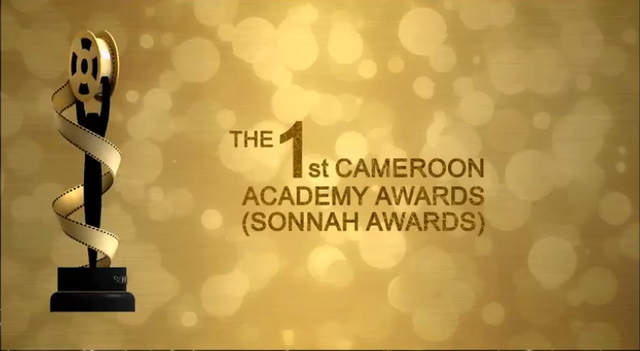 Official nominationBarely two months to the maiden edition of the Cameroon Academy Awards (CAA), otherwise called Sonnah Awards, preparations have registered great progress. According to latest reports, the organizing team of indefatigable people is now almost ready with the nominations. "Nominations of the various contestants came from the public as regards the other categories, then for movies, we had films submitted for screening," Akim Macauley, CEO/founder of Sonnah Awards told TIPTOPSTARS yesterday. "It's been a lot of work putting things together but we are glad the exercise is moving on smoothly with respect to professionalism," Akim told us further.

Once the team is done in the next 48 hours, the official and final list of nominees for Sonnah Awards will be made public on November 1, 2013. "We are ensuring that those who are nominated are truly the bests of the bests in a bid to promote not just quality work, but also to rightly reward deserving candidates and encourage others to strive harder," said the Sonnah CEO.

Also speaking to this writer recently, one of the members of the organizing board of Sonnah explained that the jury is and will continue to work in all fairness and objectivity to avoid fingers being pointed at them at the end of the day. "To that effect, we have critically gone through the products submitted and will strictly go by the choice of the voters. We do not need to know X or Y and have a personal relationship with them, rather what we need is to see what they have done and work on that," DR king Goerge Aboagye, a Ghanaian based in Delawe, USA said.

Reacting to Sonnah Awards, Beyhia Leonard Bruce, station manager of CRTV's FM 105 in Douala lauded the initiative and even so because it was taking place back home in Cameroon. He however advised the organizers to be ready to put in enough financial and material resources, at least for this maiden edition if they hope to attract potential sponsors for such a huge assignment. "It is from the good results that potential sponsors will consider the seriousness of the project and come. However, I doff my hat to Akim and his team for the courage and ingenuity," Beyhia who is an entertainment promoter of great repute told this writer on a recent edition of African Cocktail on Afrikka Radio.

Potential laureates of Sonnah Awards will be contesting in five major domains – movies, music, sport, fashion/modeling and Radio/TV. The various categories in these disciplines will be spelled out in an official release expected in the early hours of Friday November 1, 2013. Each of them will entertain five contestants.

Meantime, the Sonnah team leaves the USA soon for Cameroon for the last phase of preparations. The Cameroon Academy Awards was initiated to identify talented Cameroonians and their works, reward them and encourage others to work hard for the development of the country's cultural heritage. It will be celebrated in a grand event billed for Sunday December 29, 2013 at the Hilton Hotel downtown Yaounde.