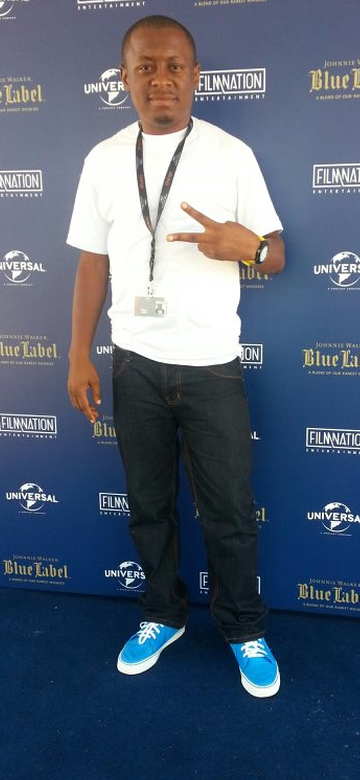 The world's second biggest film industry, Nollywood constitutes a very huge community with hundreds of thousands of people involved. Amongst them are actors, film technicians, administrators and marketers. Nollywood has become so inflated that it is synonymous to the African film industry. It opens up to people in the seventh art from all over the continent. Provided they are registered with it, filmmakers and artists from other countries can officially be regarded as 'Nollywooders'. This has been the case, reason why the Nigerian film industry has become a melting pot.

In the above context, to become an influential personality in Nollywood is not a gift one gets on a platter of gold. One must have assiduously worked, emerged and distinguished themselves in any given area in the industry. And if one is said to be influential in Nollywood, they sure deserve it.

One of those deserving personalities in Nollywood is Cameroonian-born film producer Agbor Gilbert Ebot (AGE) whose recent ranking within the first 100 top people in the industry has created an extraordinary excitement within the Cameroonian film community. AGE, as he now affectionately called is ranked 76th in a list that has scores of familiar names. "That he is amongst the top one hundred most influential people in Nollywood is a big honour to Cameroon and I think this calls for celebration," Severin, a Cameroonian living in Ohio said. "Wow, that's great news. Gilbert has worked so hard for the industry over the years and deserves such an honour," actor Nchifor Valery told us on the line to Buea, Cameroon. "He has displayed admirable selfless attitude and I think this is the reward," Nchifor, laureate of the UK-run Zulu African Academy Awards (ZAAFA) went on.

Also reacting from the UK, Cameroonian actor, Yela Serge displayed amazement upon getting the news. Serge said: "Sincerely Gilbert has been very instrumental in the development of the African film industry and I think he even deserves more. I'm short of words to describe how happy I am. To Gilbert, I say thumbs up!" he said further.

Scores of other reactions have been streaming into our newsroom but one thing remains clear, the young producer has gone into the annals as having created an indelible mark in his country's seventh art industry. His emergence was extraordinarily amazing, just as AGE's ability to rally people with development-oriented minds.

In 2008, this producer of some of the most popular movies (including Before the Sunrise, The Blues Kingdom, Land of Shadows, Pink Poison and the up-coming Far) ignited a course to get the film industry in Cameroon on rails for a journey towards glory. The said idea later developed into what is today known as the Cameroon Film Industry, CFI, an initiative that has not only been heavily applauded, but has driven the industry on a fast lane. The producer who crisscrosses the world has engineered countless partnerships for the industry, especially with Africa's film powerhouse, Nollywood.

AGE who has stayed steadfast to his vision does not hesitate to share knowledge and opportunities. His first Public Relations Officer position within CFI is said to be a direct representation of AGE's outreach capacity. He is a multi award-winning film producer who has equally been recognized in places such as the United States of America and Brazil. AGE is currently sojourning the USA and actively participating in building up the USA wing of the Cameroon Film Industry, CFI. The Nollywood ranking has actress Genevieve Nnaji on top position, followed by set mate Omotola Ekeinde.