This editorial comment was prepared and presented by the host of African Cocktail on Afrikka Radio (Oihio, USA) in a special edition of the show devoted to the world's second biggest film industry. The show preceded the third edition of the Nollywood and African Film critics' Awards, NAFCA which took place in Washington DC on September 14, 2013. Main guest on the show was Dr Victor Olatoye, CEO/founder of NAFCA.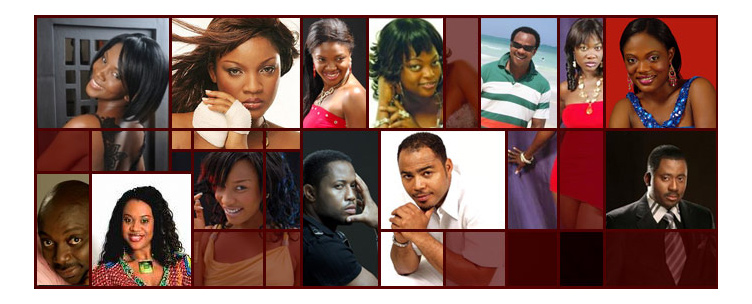 If the Nigerian film industry, Nollywood were to be the only cultural ambassador Africa ever deployed to the rest of the world, the continent would rise high and hit its chest for having made it. And little did the world expect that the sporadic motion pictures beamed into African homes some two decades ago was going to explode into a spectacular film industry the continent's most populous country now prides itself of. It indeed happened and today, Nigeria harbours the world's biggest film outfits after Hollywood, at least if we go by a United Nations report. And if we rely on quantity, we can boldly indicate that Nollywood is the world's number one.
At least, within the last one-and-the-half decades, Nollywood as an industry has had a tremendous impact on the cultural development of Africa. To say the industry has been Africa's most prestigious mirrors is not an exaggeration – it is simply stating an undeniable fact. And if there was a dark cloud shielding the beauty of Africa, Nollywood, through its productions have helped to wind it away, letting the world know the continent is far more than poverty, hunger, war, strikes, HIV, Malaria and what have you. Africa is also the magnificent Abuja edifices, the marble-thronged Yoruba palaces - the beautiful queens clad in their Yuruba traditional attires – the intellectuals who display an exceptional mastery of the queen's language – the luxurious cars – the citadels of higher education - the traditional delicacies you can get nowhere else in the world - the beautiful landscape marked by soothing vegetation, friendly waters with sandy beaches, the 5-star hotels with classic services and most especially the talented performing and oral artists.

Thanks to Nollywood, African stories have not only been told the African way, but have attracted enormous attention, causing skeptics to reconsider their hitherto impression about the continent
In the same vein, Nigerian movies have shaped individual lives, transformed some and inspired many, especially young Africans who have embraced the seventh art as career. If by just watching Nigeria movies, the mentalities of some viewers have changed, others have simply adopted a lifestyle similar to what they see in those movies. Other Nigerian movie addicts have conveniently made some iconic Nollywood actors or directors their permanent role models.
Of course, it is difficult to differ with such addicts when one has to measure the performing prowess of some Nollywood actors. Or, who won't be held spellbound by the extra-ordinary skills embedded in actors such as Nkem Owoh, fondly called Ukwa – John Okafor better known as Mr Ibu – Victor Osuagwu alias Awilo Sharp Sharp, Sam Loco of blessed memory or Chinwetalu Agu? Or, who won't be fascinated by the know-how of the legendary Patience Ozokwo aka Mama G, Liz Benson, Genevieve Nnaji, Omotola Ekeinde, Ini Edo, Tonto Dike, Rita Dominic, Clarion Chukwurah, you name them… Or, can one easily resist Emeka Ike, Ransey Nouah, Jim Iyke, Desmond Elliot, Nonso Diobi, Mike Ezuruonye, Kenneth Okonkwo, Zack Orji, Kanayo-O-Kanayo? The list is endless, but the fact remains untouched - these artists and many others are worth adoring.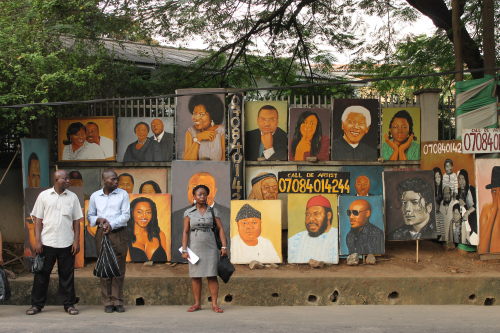 Many of these screen personalities have naturally become opinion leaders not only in their country, but throughout Africa. Little doubt that visits of Nollywood stars to countries out of Nigeria have generally been crowd-pulling events. Memories of the visit of Chinedu Ekeziede and Osita Iheme call them Aki and Papaw to Freetown, Sierra-Leone some time ago, will not disappear so soon. No city hall could accommodate the crowd that turned out to give the movie stars a hilarious reception – only the national football stadium could host the event.
The image of Nigerian movies stars being escorted by mobile police as they cruise along the streets with crowds chanting their praises – the image of these actors being received by diplomats, members of government and even heads of state is very indicative. That is the mark of accomplishment and no artist would tell you anything is more satisfying than such an honour. Needless, to describe the pump and pungently involved in the visits of Nollywood stars to the USA, Europe and other parts of the world . They are simply come -aND-SEE-LIKE EVENTS:
On the other hand, observers and some critics have had a different reading of the Nollywood success story. To the former, the continent has had an over doze of Nigerian movies and the whole phenomenon is fast becoming a cliché. These observers do not only think Nigerian movies are now boredom, but hold steadfast that an industry which drops new movies in the market on a daily basis is not a serious one. In their argument, they have compared the volumes of films done in Nigeria to that of America where productions take a while to get to the market. To them, quick money is the only reason for the intrinsic rush to produce.

The latter, mostly made up of film critics from Francophone Africa hold that Nigerian writers have come short of stories. All of what they produce now, these critics argue, are stories already told and even told severally. Some even dare to contest the originality of some of the stories watched from Nollywood. Technically, these critics have pin-pointed weaknesses of some Nigerian movies – in lighting - sound - camera angles – costumes and most especially continuity. They have held that Nigerian filmmakers care little about thoroughness, but rely on their natural market to survive. They have dismissed Nollywood movies which they argue are not as professional as those produced in Burkina Faso for instance. Examples abound.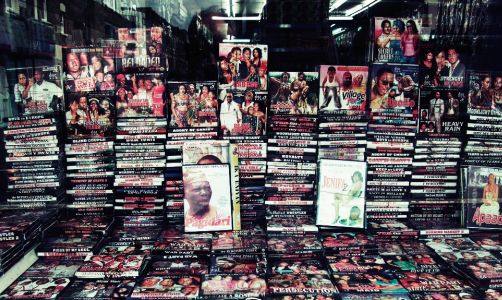 However, according to Steve Ayorinde, one of the finest African film critics and resident of Lagos, Nigeria is gradually getting used to a new film culture, a little different from home video. This new movement is the handiwork of some of the country's directors who have a new vision to revolutionalize the country's film ideology. Talking to this commentator some time ago in Cameroon, Ayorinde said these film directors were eying a Nigerian film landscape where people will go back to the cinema halls to watch movies on wider screens. How Nigeria could be preparing for such a film future is probably what our guest in today's edition of African Cocktail will be telling us.
But for one thing, no one can dispute the fact that the Nigeria film industry has come of age. Away from entertainment, it has contributed to that country's economy ten folds, providing employment to thousands, if not hundreds of thousands of Nigerians. It is undoubtedly exciting to learn that the country's film industry is not only the second biggest sector after petroleum, but the biggest employer after government. Ghana might have begun a little earlier, but today Nollywood stands honoured as having propelled the neigbouring film industry to higher heights. Scores of actors this commentator have interviewed in the past, have always referred to Nigeria as their source of inspiration. And they are not in any way joking about it.

Perhaps, our guest today, Dr Victor Olatoye, a well-read promoter of African entertainment and film critic par excellence will through more light on this industry which its counterpart and leading film structure in the world Hollywood has acknowledged for its daring strides. Victor, an illustrious son of Africa and a Nigerian by birth has not only written over 500 reviews, but has a admirable and an uncontested knowledge of Nollywood. He is the CEO and President of the Nollywood and African Film Critics' Awards, NAFCA otherwise called the African Oscars.