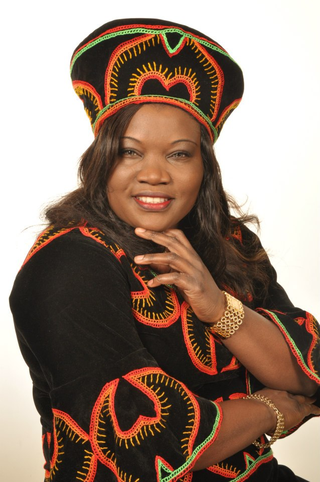 Itís obvious that Thecla Mbunwe is an asset to her country. She participates actively in the development of Cameroon from abroad. Her approach is unique Ė making young Cameroon either born or raised abroad useful to their country and the world. This, she does by discovering what stuff they are made of and providing the platform to explore these God-given skills. Perhaps what makes Theclaís story even more exciting is that proceeds from whatever she does is directed into charity and the less privilege in Africa are the primary beneficiaries. Our man in Belgium went out to discover who this discoverer really is and found out Thecla herself was a mega star in what she does. In the chat that follows, she talks about herself, her platform, the African International Beauty and potential sponsors. Excerpts!
Titus Banyoh: Hello Thecla how are you doing today? Thanks for accepting to talk to TIPTOPSTARS

Thecla Mbunwe:Iím doing great. Thank you for granting me this opportunity to talk about my passion, my dreams and my goals.

TB: Tell us more about yourself?

TM: I was born in Bamenda Ė Cameroon where I completed both primary and secondary education. I attended Our Lady of Lourdes College Mankon and a proud LESAN. I left for Nigeria thereafter where I studied Mass Communication and had a first degree in English Education from Delta State University, Abraka. I obtained a Masters in International Relations and Diplomacy from the University of Benin - Nigeria. I later specialized in European Integration and Development were I obtained a second masters degree at the Vrije Universiteit Brussel. Back in Cameroon, I taught at Lourdes for over a year, then moved to retail banking. After my university studies in Brussels I worked in Sitel - Nokia Project and presently Iím working for Euroclear Bank.

TB: You happen to be the founder of African Beauty International, ABI, what is it all about?

TM: Yes, Iím the founder of ABI.Itís is a Non-Governmental charity organization founded in Belgium in 2011. This organization sees the beauty of Africa in its potential for development. ABI was created with three main objectives in mind - portraying African beauty with a purpose which is working to provide quality education to the underprivileged children of Africa - helping our young African girls and boys based in Europe identify their talents, coach and provide them with a platform to explore talents. This is done by organizing social events, which creates entertainment and helps in raising funds. These funds are then channeled to the less privileged children in Africa. By so doing, we kill three birds with one stone - promoting African culture - encouraging young African talents in Europe and assisting less privilege children in Africa.

TB: What ignited this passion of promoting African beauty and the identification of talents?

TM:I have a strong desire to mentor young people and I have found this avenue a positive way to do so. Motivational talks are great, but there is even a stronger need for platforms on which the fruits of those inspirational words can be demonstrated.

TB: Do you have any sponsors or you do the funding alone?

TM:For now Iím sponsoring these projects alone, but there are potential corporate sponsors willing to come as soon as we conclude some arrangements. We will soon publish this information on our web site. We are constantly on the lookout for more sponsors as we believe this is a worthy course.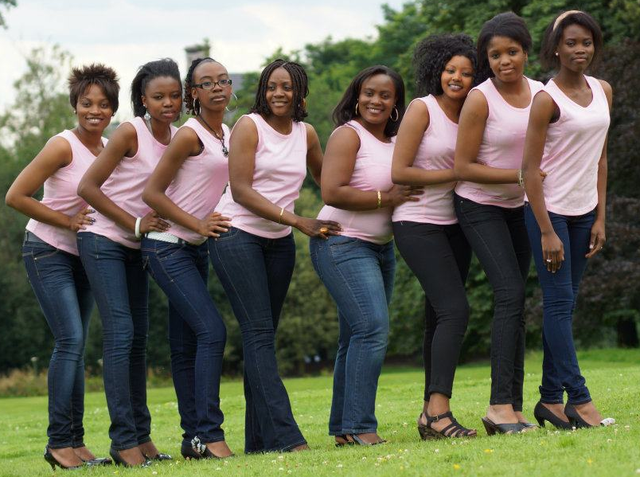 TB: Since its creation have you carried out any project?

TM:Yes, we have organized the launching of ABI and Miss Elegance Afrique beauty pageant show in 2012, throughwhich we have sponsored the education of one hundred children in Cameroon. We are also in the process of doing the same in Nigeria. Not to talk of the awareness we have created from young and up-coming music artists and confidence building that has been instilled in young African women through our beauty competitions.

TB: How do you intend to continue in the years to come?

TM:Through the competitions that we have organized, the awareness has grown and given us the impetus to continue along the same lines. We are in the process of organizing a talent show strictly for children. Our aim is to provide a platform for them to channel their energy positively and help them find satisfaction and inspiration in their God-given talents. We would like to have a magazine through which we can showcase our achievements and provide an outlet for our up-and- coming writers to have a platform to demonstrate their skills. Getting work experience has always been a hurdle. Through the magazine, we can provide opportunities to those with writing skills to gain that experience and help them seek employment. Of course, for this, we need sponsors.

TB: Who are the people you work with?

TM:Presently Iím working with collaboration from the Cameroon Embassy here in Belgium, Bola Ganiyu based in London, Jolome Oburoh in Switzerland, Yaya Antoinette and Mbe Elvis here in Brussels. We are looking for dynamic people and organizations who can partner with us and raise the profile for ABI.

TB: Have you been able to identify any talents so far?

TM:Oh yes! We have and they are still undergoing training and coaching. We will introduce them at our next show coming up in August.

TB: Any other thing you would want to add?

TM: Check our website: www.africanbeautyinternational.com

TB: It was a pleasure having you on TIPTOPSTARS.

TM:Thank you, my pleasure too.
PROFILE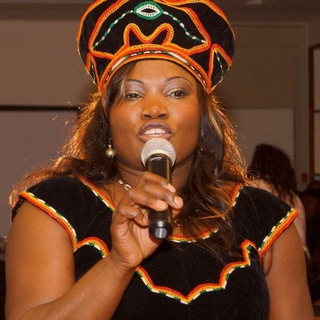 Full names Thecla K. Mbunwe

Origin: Cameroonian

Height: 1.68m

Hobbies: Music, travelling, reading, dancing and photo shooting

Best Colour: Purple

Best dish: Salad and Steak