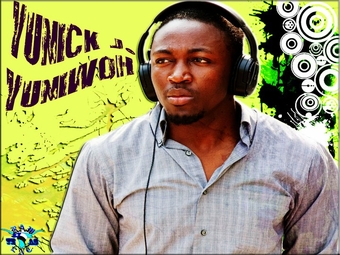 This is a professionally busy weekend for song guru Yunick J. Yuniwoh. The Texas, USA-based gospel and a crew of skilful video technicians are out on locations shooting a clip for a latest song. It was an undoubtedly well prepared artiste when TIPTOPSTARS Editor spoke with Yunick on the linne to Texas earlier this week. He later informed us that shooting of Come From Afar will take place for two days.

Being directed by Nambangi Brothers, Come From Afar also features Ebako and is sung in English, pidgin and limbum (vernacular spoken by most parts of Donga Mantung Division in the North West region of Cameroon). The 3.30-minute-long track highlights the theme of social improvement in the Cameroonian society. "In the song, we're simply indicating that things will get better in our community," Yunick told us.

Come From Afar will be edited by young Cyril Nambangi, known for his dexterity in the video editing. "The video will be released as soon as possible," the gospel music singer announced. He went on: "We shall circulate it in Cameroon, USA and the rest of the world."

Meanwhile, Number 1, Yunick's maiden album was released in July. Songs in the album include No Worries, The Dream, Tomorrow's Hope and Celebration. TIPTOPSTARS comes back to this story in subsequent updates.