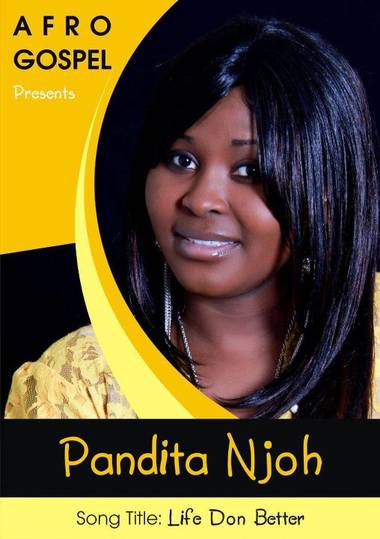 Among the special gifts God (whom she worships with no resentment) has blessed Pandita Njoh Eta with, that of a golden voice is the most outstanding. It is with this gift that she praises the Almighty, proof of which those who do not know the US-based Cameroonian gospel singer yet will discover when she releases a much-awaited maiden album early next year. "I've all along been interpreting songs done by other gospel artistes, but this time, I have decided to take a step ahead by sharing what God has given me with the rest of the world. This is the first time I'm actually going to be doing something on my own," Pandita told TIPTOPSTARS on the line to Cincinnati, one of Ohio's most populous and developed metropolises

According to the University of Cincinnati Pharmacy student, the album shall comprise several message-rich praise songs including Provision, Turning Around, Endless Praise, and Life Don Better. Pandita has thus been making regular trips to Maryland to honour studio recording assignments, working with Cameroonian-born sound maestro Walta Blackson in the process.

Featuring in Supernatural Change, the said album will be popular gospel music singer and entertainment promoter (Executive Producer of the up-coming Cameroon Entertainment Awards, CEA) Sister Maybelle Boma and Anitta Etta. "Achalle and a renowned Nigerian gospel singer whose name I shall only disclose at a designated moment will also be featuring in the album," the up-and-coming gospel musician told us. Once the album is ready, the artiste herself will be home in Cameroon to introduce it to fellow countrymen and brethren, Pandita announced. Meantime in her base, she will undertake promotion trips to Maryland, Minnesota, California, Massachusetts and an intra-State tour of Ohio where she puts up. Prior to Supernatural Change, Pandita had shined with Life Don Better, a single which she has performed at several Christian and community events.

But, how did this interesting story of unfold? "I started singing in my childhood days when I led my Sunday School Choir. I was encouraged by an aunt of blessed memory who brought me up in the fear of God," Pandita recounted. She continued: "I have since then been singing, but discovered a few years back that I was rather ministering to people, not just singing. I just realized that I love people, no matter where they come from. To express this love, I have to sing and make them happy all the time."

When she sings, Pandita among other things encourages people who in one way or the other are in distress. "I bring hope to the hopeless," she said. "Singing also dismisses despair when I find myself in such a situation and helps me appreciate the love of Christ and God's goodness better," Pandita also explained.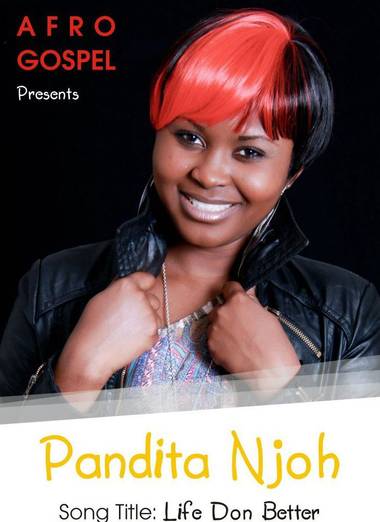 Know Pandita More

Height: 5.4 feet

Origin: Mamfe, SWR

Hobbies: Singing, dancing and going to the movies

Educational background: GPS Egbekaw, EHS Yaounde, University of Cincinnati

Favorite dish: Fufu and eru

Best colour: Black

Role model: Mum Mary Takem (blessed memory)