Long before Among Youths (for which this writer was Editor-in-Chief for close to five years) went on a break, we had been reviewing happenings in the domain of arts and culture at the end of each year. For each edition, we would recollect best-selling stories within the just-ended year and package them in a tribute-paying piece. Our focus since then has always been on young Cameroonian creative artists in a bid to promote talent in a talent endowed country. Never mind if our stars have not hit a mark internationally – we ferry them from nothing to something. Join us in this edition in recalling some of the things that happened within our entertainment industry in 21.
January 2010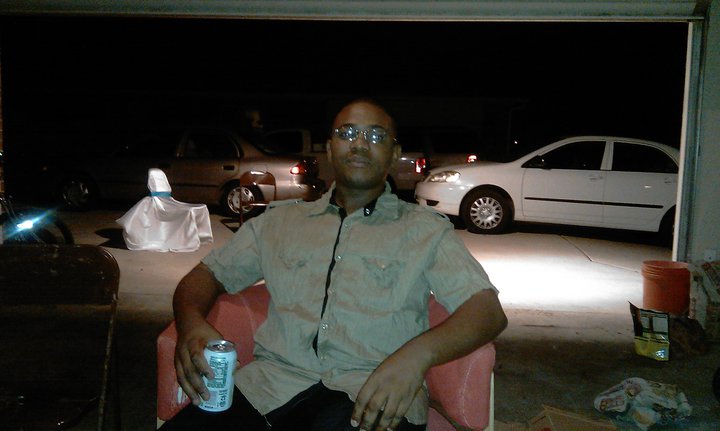 Producer Chi Anthony leaves Yaounde for California
The culture year opens with plans by young Yaounde-based film makers and actors to organize a red-carpet success celebration feast. But while planning sessions multiply in a bid to give the show the steam it deserved, a new item strolls into the industry's agenda. Taken by surprise, members of the Yaounde family of the Cameroon Film Industry (CFI) learn of the re-location of Chi Anthony, one of industry's most renowned producers, on the same day of his departure. Even this writer only has the news revealed to him at the goodbye party itself, organized at the famous Yaounde Hotel Grand Canari that had become a meeting club for members of the seventh art. Tony, as the producer of Social Slot on CRTV is affectionately called is moving to the State of California, home for Hollywood, the world's leading film industry. Tony had since then been working underground on projects that will eventually hit the film market. He has been in constant contact with TIPTOPSTARS editor. Before leaving Cameroon, the young producer who also doubled as one of the Public Relations Officers of the Cameroon Film Industry (CFI) had shot Ancestral Wrath, a 52-episode serial and Crazy Enterprise. Both projects are still in the pipeline. Tony hails from Menchum Division in the North West region of Cameroon and is also a graduate from the University of Yaounde I.
Royal Destiny is scrutinized at CEFF
CEFF stands for the CRITICAL EYE FILM FORUM. It is a forum where Cameroonian films, especially the ones done in English are projected and given a cinematographic and cinematic dissection by critics/arts journalists. This is done in the presence of the given movies' starring and featuring actors (cast), crew, producer and director. Other members of the film family are invited to take part and are expected to pose questions as well. It is an initiative of Ernest Kanjo (TIPTOPSTARS Editor), film makers Elvis Tanwie aka Deddadies (producer/director) and Tanko Francois aka Ishmalight (lighting technician and camera operator) with the aim of promoting quality in our movies. After two previous sessions in the late part of 2010, it is the turn of Royal Destiny in January 2011. Produced by Ayi Chatou Inoua and directed by Neba Lawrence, Royal Destiny is scrutinized to assess how good the cast and crew could manage a mixed cultural setting (the movie features Cameroonian and Nigerian actors, Solange Yijika, Moma Pascal aka Bob, Lynno Lovert, Nche Francis, Emeka Ike, Tonto Dikeh, Joyce Kalu). In the absence of Neba Lawrence who is on a film editing trip to Douala, production manager Agbor Steve, producer Ayi Chatou and actor Moma Pascal aka Bob defend their project to the admiration of the audience.
February 2011
Film actors converge on Kumba
26 February 2011. Actors from the four corners of the country are in Kumba to chart a way forward. Top on the agenda – preparations towards the creation of a national actors' guild! Deliberations at the session are piloted by Buea-based actress Agbor Magdelein aka Mama Meg. After what some participants described as a successful deliberation, actors at the Kumba conference agree to meet again in Yaounde in May to conclude issues on the eventual creation of the guild. In the hall this writer spots Moma Pascal aka Bob, Ayukachem Bessem, Maru Gatscaya, Rita Zembe, Ngongang Janvier of blessed memory, etc.
UNIYAO I hosts film documentary festival
For the first time, the University of Yaounde I, in February 2011 is hosting a documentary film festival of high repute. Dubbed the Africa World Documentary Film Festival AWDFF, the weeklong takes took place concurrently at the Department of Arts and Archeology and precisely in the Performing Arts and Cinematography Section and the USA. Cameroon is part of this festival thanks to University lecturer and renowned dramatist Doantus Fai Tangem (PhD).
April 2011
Vanity Fair is produced in just three weeks
For a rare occasion, a Cameroonian film is shot and post-produced in less than a month. We are in April 2010. Vanity Fair, produced by Ngassa Nina and directed by Neba Lawrence is shot on locations in Limbe starring Moma Pascal aka Bob and Kome Jeffery aka Jef with Ndofor Godlove at the camera. The film goes down into the annals as the fastest movie ever produced after the crew and cast are on the job for only three weeks. Its producer Ngassa Nina, the 21, also hits the record of one of the youngest producers the country ever had. Now circulating nationwide, Vanity Fair lambastes on scamming and reminds perpetuators that their ill-gotten wealth is only vanity and will be scattered into thin air.
May 2011
Film actors negotiate last bend in Yaounde
Film actors are once more gathered to map their way towards the start of the much-talked about actors' guild. We are in Yaounde this time and the month is May. Chaired by Agbor Magdalene, coming all the way from Buea, the actors' rendezvous turns out to be a reflective forum as well as glamour event. Cameroon Actors' Guild (CAMAG) goes underway. Elections are planned for August in the rubber town of Tiko in the South West region of Cameroon. Later in the evening, there is a display of artistic skills via stage acting performance, musical playback and fashion parade. Perhaps the highlight of the evening is a power point presentation by arts journalist Ernest Kanjo in which the presenter pays tribute to Cameroonian actors. The more than 189 picture slides carve out actors in countless categories. The initiative is lauded.
Ernest Kanjo is recognized, awarded
At a recognition ceremony that crowns the actors' night in Yaounde, arts journalist and TIPTOPSTARS editor is rewarded for his endless contribution to the rapid growth of the film industry in Cameroon. Ernest Kanjo is handed a certificate and a trophy. For the first time since receiving awards, the former editor of Among Youths magazine transfers the honour to actress Solange Yijika. "She has been my main source of inspiration in film reporting," Kanjo reveals. Other laureates of the day include Neba Lawrence as best director for the year, Ngassa Nina's Vanity Fair as fasted film ever produced and Agbor Steve as best producer.
July 2011
Bebe Manga falls
July 2011 is not a month to be proud of. One of Africa's music icons Bebe Manga passes on unexpectedly. Her demise sends shock waves down the spines of music lovers, her fans and colleagues. Daughter of Manyu in the South West region of Cameroon, Bebe Manga was well reputed for her soul-searching voice and melodious tunes that held fans spellbound each time she performed. She had been Vice President of the now controversial Cameroon Music Corporation (CMC).
Ngongang Janvier's demise
Still in July, Mamfe-based actor Ngongang Janvier aka Pa Oyono falls. His loss is a big blow to the industry. Pa Oyono has featured in movies alongside African film stars such as Zack Orji, Emeka Ike, Jim Iyke, Tonto Dike, Clarion Chukwurah, etc. He feature in several movies including Before the Sunrise, The Blues Kingdom, Land of Shadows, Akunda, and Royal Destiny.
CFI Kumba president checks out
In another gloomy happening, the president of the Cameroon Film Industry (CFI) Kumba coordination passes on. Mathew Ngangum's demise is another slap on the face of the film family. Ngangum, a celebrated D.O.P was also a producer and would be spotted occasionally on set doing artistic roles. He featured as an actor in Audacity of Love, a serial screened on CRTV in 2011 and directed by Asaba Ferdinand aka Penda. Ngangum was laid to rest in August 2011.
August 2011
CAMAG body is chosen
August saw the birth of the maiden executive body of the Cameroon Actors' Guild (CAMAG). We are in Tiko. Moma Pascal aka Bob becomes the first president of the body. CAMAG brings together actors of Cameroon in a bid to profess their rights and better their professional situation.
Miss West Africa Cameroon is born
In August 2011, 15 contestant go to camp vie for the Miss West Africa Cameroon crown. We are in Victoria, Cameroon's tourist haven and the contest is organized by Penjo Entertainment and sponsored by Semme Beach Hotel. At the end of the day, Miss Bodianga Nsang pulls on the crown. The beauty queen is to later represent Cameroon at the Miss West Africa International finals held in Banjul, Gambia.
September 2011
US awards pin-points Cameroonian movie
Land of Shadows produced by Agbor Gilbert and co-directed by Zack Orji and Neba Lawrence grabs the best make-up category in the Nollywood and African Film Critics Awards. We are in North Carolina's Raleigh. It is September 2011. Cameroon is spoiled with praises at the ceremony attended amongst others by Agbor himself and a couple of USA-based Cameroonian film makers. See details in a full story on this site.
Neba Lawrence in America
Now one of the most prolific and respected film directors in Cameroon, Neba Lawrence makes a maiden trip to the United States of America. The month is September. The young film director is in North Carolina on the invitation of organizers of the Nollywood and African Film Critics Awards in which he is nominated in one of the categories. Once there, Neba attracts enormous attention from other film makers who are glad to be meeting the hope-rising film director on the continent. The Cameroonian film maker shares experiences with Ghanaian and Nigerian movie stars. He further discusses film marketing and the possibility of his country partnering with US-based film dealers. See details in a full story on this site. Neba is a fast traveling film director. He has been to and directed a movie in South Africa featuring French, South African, Zimbabwean and Congolese actors. He has equally directed some of Africa's bests including Emeka Ike, Tonto Dikeh and Jim Iyke.
October 2011
Uncle T at last!
Many people have confirmed they have never seen a young singer as talented as Kongyuy Terence. Call him Pharalltee, it won't be strange. This is because throughout 2007, he ran a live show (The Pharalltee Show) every fortnight where he and a couple other young English-speaking Yaounde-based budding singers thrilled fans. Terence, now Uncle T displayed a reasonable amount of maturity that kept fans thirsty for a well-packaged album. Yet, he would not go to the studio until late last year. After working with the Solomon Tandeng Muna and DRIMP Foundations, Uncle T emerges with his maiden album in October 2011. At a VIP launch on 2 October taking place at the ST Muna Foundation auditorium in Yaounde, music lovers drown in the stupor of beautiful voices with the young singer and his band performing what they know best. Attending the music album launch is Uncle T's spiritual leaders Bishop Joshua Ghogomu, Rev. Dipita Rolland aka Papa Rolland and CRTV's Director of Programmes and Production Robert Ekukole. Ekukole reveals that he had sung with Uncle T and respected the young artiste as a great singer. TIPTOPSTARS editor on his part, promises to be a fervent media link for the music star. "He is beneficiary of God's special gift," says Kanjo of Uncle T.
Cameroon sounds bell at ZAFAA again
Cameroon seemed to have opened her door into the Zulu African Film Academy Awards, ZAFAA when in 2010, Musing Derick's 30th Day grabbed one of the available prizes. To consolidate her place in this London-run prestigious film recognition event, actor Nchifor Valery makes his country's movie industry proud once again. We are in October when the Buea-based actor is invited to take part in the 2011 edition of ZAFAA Awards. He is nominated in the best up-and-coming male actor category. His interlocutor, Ruth Nkenti in Obsession, the movie entered is part of the Cameroonian delegation to London as well. Nchifor easily wins and is awarded the trophy. He has since been a source of media attraction and is more regularly on the movie set.
Penda is recycled in Europe
Popular film director Asaba Ferdinand alias Penda takes off some time in the last quarter of 2011 to recycle himself in the art/science he likes best. This decision takes the young film maker to France and Belgium. Penda who is back to Cameroon has a wealth of experience in film directing. He has directed two 52-episode serials that were screened on CRTV – My Successor and Audacity of Love. He has also produced and directed Path of Love and Mark of the Absolute.
November 2011
The Company is released
After weeks of assiduous preparations, one of the most recent Cameroonian movies in the market is released. We are in November 2011. The Company is welcomed in a stars' event at Buea's Hotel Residence Carlos in Muea. On hand to receive this production are singer cum media executive Dinaly, legal luminary Barrister Eta Bissong and other heavy weights in the Cameroonian film industry. The Company, now circulating nationwide is produced and directed by Jude Ebile aka Judas Case, featuring award-winner Nchifor Valery, Arthur Ernest, Claudia Enow, Sylvester Mayah, Nche Francis, Elvis Azuhni aka The Crusader, Sako Greg, Martha Ngoh Malike Dora, Enobi Prince, etc.
Zintgraff serial shooting goes underway
Zintgraff and the battle of Mankon is not a strange tale to Cameroonians of this writer's generation, at least those who have been to school. Even Performing Arts graduates from the University of Yaounde are so familiar with stage performances on this German explorer/adventurer who made in-roads into the grassfield region of Cameroon in the colonial era. For the first time in the history of film production in Cameroon, a serial on Zintgraff is being produced. Shooting of the film went underway on locations in Bamenda and Mankon in November. The Premier Films serial will be screened on CRTV as the fourth production in the CRTV-Premier Films deal after Trials of Passion II (2006), My Successor (2009), and Audacity of Love (2011). It is being produced by Godwin Nganah and directed by Musing Derick with Tanko François as camera operator. Featuring in the serial amongst others are Lynno Lovert, Njoya Grace, Kome Jeffery aka Jef and Yengo Yvonne. Details on this in an up-coming story!
Neba Lawrence creates academic record
Film makers in Cameroon will also love to remember November 2011. The industry via director Neba Lawrence was honoured again. The young film maker completes his academic course from the Advertising Section of the Advanced School of Mass Communication ASMAC. Neba is declared successful after defending a thesis. His defense taking place in one of the halls of ASMAC attracts a mammoth crowd most of whom are members of the film making family. Now a certified mass communicator, the producer of Forsaken Rose screened on Africa Magic and director of Royal Destiny starring Emeka Ike and Tonto Dikeh is yet to tell TIPTOPSTARS if he intends to further his studies.
December 2011
Bright wedding for Beryl and Pally Bright
After a black wedding a couple of months earlier, Patlaw Carlson and Beryl of the Bright Phase music group tie the final nuptial knot on 3 December 2011 as husband and wife. Both stars have been performing together since 2003 and in the course of this saw enough reason in holding to each other in a matrimonial arrangement. The White wedding spiritually ministered by Bishop Joshua Ghogomu coming from Yaounde takes place in Victoria where Patlaw aka Pally is supposed to have been raised. It is massively attended and among those present are Sylva Bright, the couple's group mate and wife Lysslot. Sylva got married to Lysslot, a face model a year earlier. Pally, dexterous player of the piano is a talented singer of few words. He is married to a gentle and soft-spoken Beryl, a vocalist of exceptional standards. Their wedding is succeeded a few days later by an award received by the Bright Phase group. Details in subsequent updates! What a bright way of rounding off a bright 2011 culture year.
My name is Ernest Kanjo!