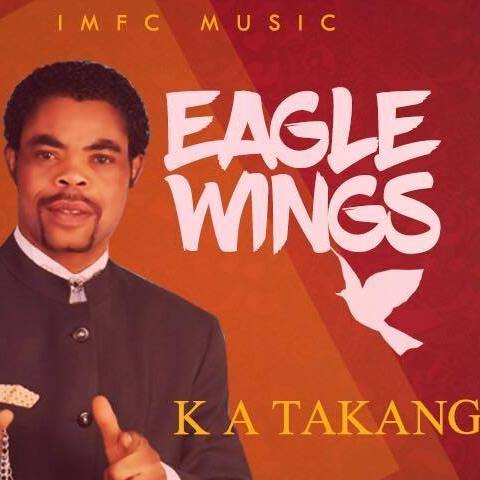 God's time is the best. Music might have been the channel through which he is designated to evangelize, but it had to come at God's appointed time. That time, certainly, is 2017, when Evangelist K. A Takang will emerge with his maiden gospel music album. The said album, Coat of Many Colours, sees the light of day by the end of the year.

However, a foretaste of Coat of Many Colours will be experienced as from Saturday, June 10, 2017, 12 noon, Belgium time, with the release of Eagle Wings, a single that will comprise the maiden album. "Eagle Wings is a prophetic revival praise song with a unique style," the Cameroonian-born servant of God told TIPTOPSTARS. The beautifully woven soul-searching piece of art is intended to leave an indelible impact on the lives of its consumers, regardless of where they come from and who or what they are. And as they savour the pleasure in Eagle Wings, the artist who doubles as spiritual leader of the Antwerp International Mission for Christ in Belgium continues to teach that His father in heaven controls every circumstances and it is by no chance that He has vested the music ministry in former.

The choice of June 10 to release Eagle Wings is not by chance. It is the birthday of the musician, an indication that God's time is always neatly and divinely planned.

Updates subsequently!