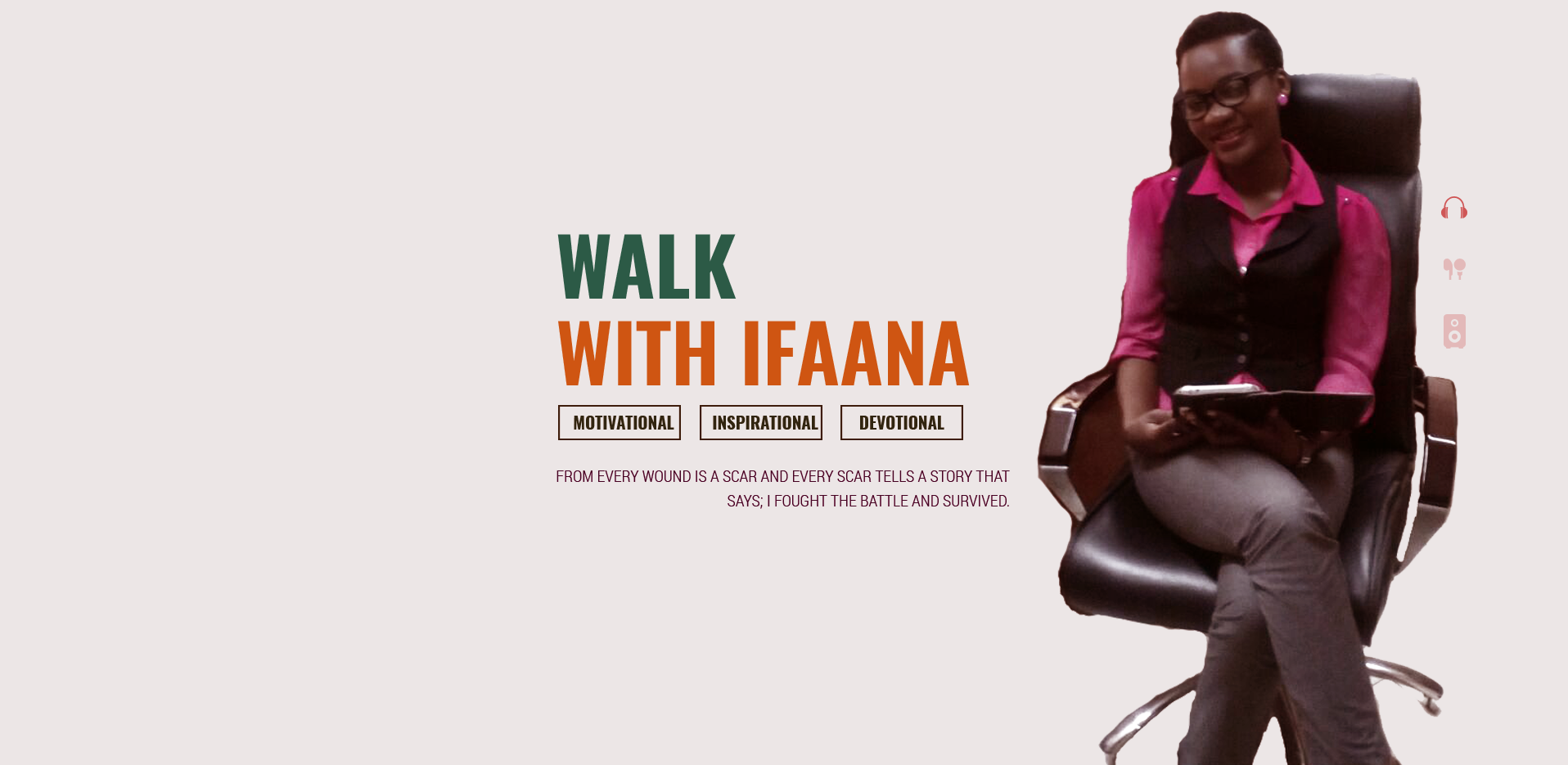 One man came to me and was so head-over-heels about me. He wanted to marry me and he told me how I would make him the happiest man on earth if it happened.
So, I asked him why he would be the happiest man on earth. He responded: "Ifaana, whenever you are on the microphone, I get uncontrollably thrilled." "Everyone else is," he added. He went on: "Your charisma is like nothing I have seen before; your written works are so great and you have a great future." He confessed that every man wants me and if he succeeded in getting me, he would be so proud. According to the gentleman, his friends would envy him if he became my life's partner.
My suitor saw me like a trophy he wanted to win. Wrong foundation!
Have you ever witnessed an occasion where a man tries to introduce who his partner is before telling you she is his wife? "Oh, meet Frida the daughter of the rich business tycoon. Frida works as Resource Manager for Downing City Diamonds, the multibillion company that deals in diamond. She has travelled to over fifty countries around the globe. Frida is my wife."
Some of us get into relationships or get married because we think our partners are a trophy. I have been down that road. "No one could ever believe I could get this beauty queen, but I did."
"He is the kind of man that when every girl would envy for having him." "He owns three flats, thirteen porch cars and son of one of the richest men in our country."
These things blind our eyes so much that we intentionally ignore the faults of the person or deny checking them out. Or maybe, when we see them, we pray prayers like: "God, this is my cross I am ready to bear."
Be careful what you ask of God because you might just be what you will get. We are so interested in the container and so ignore the content. We ignore all their faults and only focus on the trophy. A trophy partner is great. Everyone admires you. When you walk down the street, people envy you. Everyone wants to be you but no one would like to take the mess that follows. You are a winner, but the question is, for how long?
Now, this is the real thing about the trophy partner – every season has its own trophy - so at some time, that trophy will be out of season. The things that make this trophy shiny can easily get faded. When you finally get your trophy partner and you settle down feeling happy and accomplished like a winner, you will realize that you actually were fighting that battle with yourself. You defeated yourself.
As time goes on, you realize that what keeps a relationship or marriage is not just the happiness and excitement you felt about your trophy . When the fairy tale of knight in shining armor or princess with the glass shoe is gone, reality now knocks in. She can't cook, she has a bad mouth, she hates your family, she thinks shopping is more important than children's school fees. Helas - he cannot safe, he does not think about the future, he is violent, he can't resist a skirt, and he does not love God. The list goes on and on!
At this point, you start blaming God for not being there for you. You start looking for people to put your burden on. Your trophy is beautifully placed on the centre table, but the glory is gone. You walk on the street and the admirers keep thinking you are so lucky and happy but you know deep in you that happiness was just an episode in a general drama of pain. Your foundation was wrong and so your building is about to collapse.
Helas - you start thinking of breaking up and getting hurt or divorce or maybe just endure and let your children learn from your mistakes. Now, those you wanted to impress no longer care.
Lesson: don't go in for a trophy partner. Rather, go in for just a partner. No one is perfect, but make sure you check out the imperfections and see if you can handle them and let God handle the rest. If there be any trophy to win, it is the heart of the Lord God.