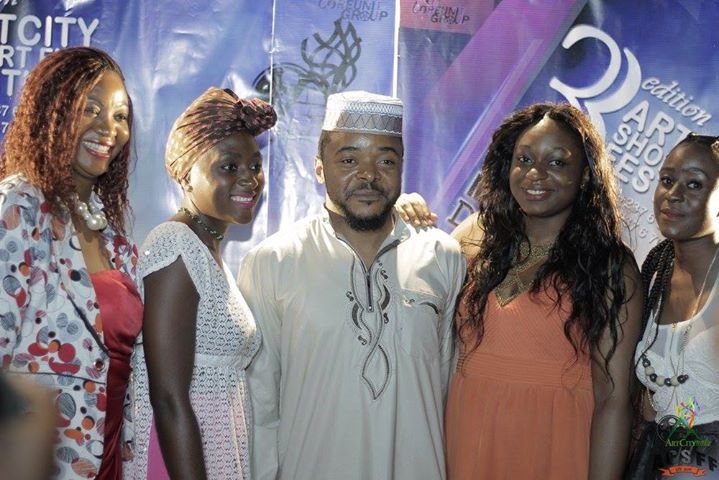 Home is home is certainly what hovers around the mind of India-based Cameroonian movie actress, Sherilline Queen. From all indications, she had nostalgically missed Cameroon these past years the movie queen had been in India, where she resides.
But if there is one thing Sherilline had missed more and seems to catching up with, with an unending appetite, it is her country's film industry. She might not have been part of it upon her departure from Cameroon, but observing the home industry from far off India with its exciting expansion, the actress would surely have been quite inspired.
Now, back home for her maiden vacation, Sherilline reports that she is filling the gaps created during her absence from her country. "I'm catching fun like I have never done in my life," she told us. "Much of it is in the midst of friends and colleagues of the film industry."
"It's really amazing how the film industry in my country has grown," Sherilline, who has been shuttling between Kumba and Buea explained. To the young actress, the people, just like the movies are such a wonderful gift to Cameroon. "And I have enjoyed their company maximally," she confessed.
Sharing her experience further, Sherilline picked out some colleagues she told us, have marked her stay in the country this far. "One of them is the talented Adela Elad whom I admire for her calm nature and friendly attitude," she said.
Sherilline told us further: "Nkanya Nkwai is a big brother I have developed much respect for. His knack for movies and willingness to contribute to knowledge on filmmaking captures me and I'm glad I came across him." "Valery Nchifor is another great actor I am so glad to have met."
Asked about Jeffery Epule, whom the actress on vacation, also met, Sherilline painted a positive picture of Cameroon's leading movie artist. "Papa K is such a great actor and nice person. He is very welcoming and I have a lot of respect for him as well," she explained.
Meantime, Sherilline is looking forward to filming while in Cameroon, having been contacted for some projects. "I wouldn't want to disclose things so soon but I'm on board for a few productions. Just this evening at a meeting with some prominent filmmakers, I got another proposal."
Sherilline who lives in Mumbai, speaks and performs in hindi. She has featured in Bollywood films including Chidiya Ghar Lol, a TV serial.