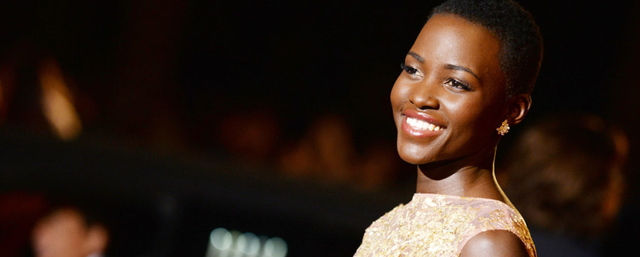 2014 Oscar winner and sensation, Lupita Nyong'o has accepted to star in a Cameroonian movie alongside some of the industry's leading actors including Solange Yijika, Jeffery Epule, Mbufung Seikeh and Anurin Nwenembom. The Kenyan-born Hollywood actress signed a contract with a USA-based Cameroonian producer to that effect early Tuesday.
According to Lupita, she is excited to do the Cameroonian movie for two main reasons – first, Bimbia where the movie will be shot has a much to offer as regards the history of the Slave Trade. Bimbia, located near Limbe in the South West region of Cameroon was one of the transit points of the Slave Trade and scores of tourists go there annually to experience the relics of what has been described as the worse episode in human history. Secondly, the best supporting actress from 12 Years a Slave explained that the Cameroonian film industry has been making great strides in recent years and this has not escaped her attention.
Shooting of the said movie to be directed by Enah John Scott begins on Monday April 14, 2014. Lupita, the producer has revealed will be in Cameroon two days to the kick off of the project. Other crew members will include Penjo Baba (D.O.P), Yibain Emile-Aime Chah (Assistant D.O.P), Tanko Francois (Lighting Technician), Ernest Bah (Sound Technician), Musing Derick (Editor), etc. The movie will be released by July this year.

Wait a minute – what is today's date? April 1? Ok….APRIL FOOOOOOL……
But there maybe more to this Read Here